So, if you've never met me, you might not realize all that I have going on….
Meaning, I have a pretty big butt.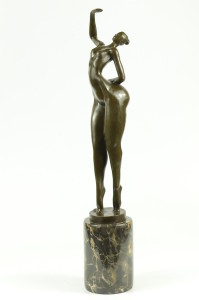 As a matter of fact, my booty is a flotation device! Yep, when I swim it somehow stays above water the whole time. Don't ask me how. It's rather embarrassing, and one strong reason why I am NOT a fan of swimming. I received quite a few chuckles about it when I was young, and can see how cute it must have been back then.
Now it's just a little alarming. So unless you're my 2-year old stepdaughter, don't expect me to hop in the pool much with you.
Yes, the Lord blessed me and my Momma (and my Momma's Momma)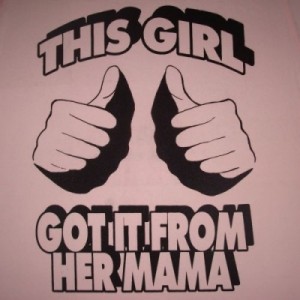 with this "S-Curve" action. (Despite what my husband thinks) I am white and grew up in a pretty white town, so this was not something I loved about myself growing up.
As a matter of fact, when I shared the story of my childhood and how I started to develop deep insecurities about my body aaaallllllll the way back in 2nd grade, it was because I had this big ol' booty and I got teased about it all the time.
While growing up, I would honestly pray that God would help me lose weight in my booty. Well I think he misheard me, because whenever I lost weight, it was right from my boobies….not my booty. The opposite of my request!!
We all have prayer requests. The bible tells us that no prayer request is too big or too small.
So my prayer to lose weight in my booty isn't technically too small of a prayer for God, but it was just pretty "small minded" of me! There were certainly things I was in need of in a spiritual sense, more in need of than a smaller butt!
Nevertheless, even though it was always my workout goal to "get a smaller butt", this goal and this prayer went unanswered. I had to learn to live with the big "bootyful" life I had.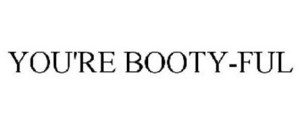 Luckily I did.
Fast forward to me, 25-years old, working as a waitress in La Jolla, CA, at a nice steak house called Donovans.
In walks this tall drink of mochacino man that literally gave me heart palpitations.
I walked by him……he looked at me…..I smiled at him….he gawked at me. I was unnerved and was thanking my stars I wasn't his waitress! I would walk by his table on the way to the kitchen and try not to look his way. I was hanging out at the bar, and in order to completely avoid looking in his direction, I completely turned my back and was pretending to watch whatever sporting event was on the TV above me.
This move gave him the robust view of…..you guessed it….my large derrière!
This is what we call a HOOK, LINE, and SINKER for my man.
Within just a few moments, his waiter was handing over his business card to me telling me, "the talk guy at my table is into you". On the back of his card was "Dinner Sometime?"(what a line, Wright!)
And as the saying goes……….the rest is history!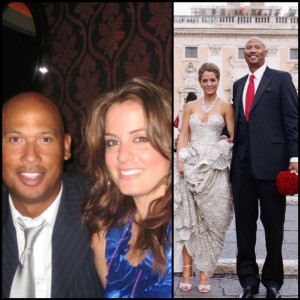 As my husband describes it, his first attraction was to my face. But what got him to literally "play his cards" right was my big ol' booty.
So, all those years, God didn't answer my prayer to help me lose weight in my butt. He knew that this big booty would literally help me get the man of my dreams!
This perspective has helped me love and understand my body goals so much more!
Along with my butt, I have always struggled with the necessary "thunder thighs" that help support my booty.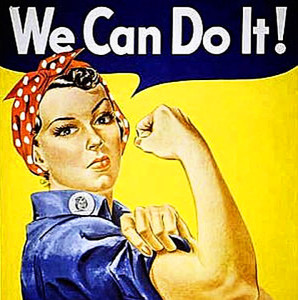 But now I see my big, stroooonng legs as maybe purposeful. God willing, I'll never have to lift a car off of a child, or carry my 6'8″ husband out of a burning building. But, I'm (probably) strong enough to do those things. I think that's kinda cool.
I see the naturally, slightly higher body fat and estrogen hormonal structure unique to my body (pear-shaped as they call it) being purposeful in creating a human life. That might be cool one day, if that is what God has in store for me 😉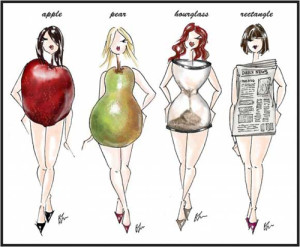 And clearly if I'm ever in a boating accident, or airplane crash over water, I could just be used as a, "flotation device" with my buoyant-behind, meaning I could survive to speak to legal help after a crash. (Again God, if you can please make that NEVER have to happen, Amen).
As good as this would be in an event of an accident, such as one in an airplane, I don't think my "floatation device" would be able to help me cover the costs of any loss of earnings or medical bills, as I'm sure that I would definitely need to have some emergency treatment. That's when a law firm similar to lamber goodnow would have to be contacted so they could help me in the steps that I would need to complete next. But I'm hoping that it will never come to this.
I see my curves as pretty great not just because my husband loves them, but because they are unique to me and they are what God designed! He is a master crafter! Everything can have a Purpose!
So yes, I still have body goals. Yes, I still pray for God to guide me with my body goals. Yes, I make sure I am staying fit and healthy instead of using this perspective of "loving my body" as an excuse to be lazy or not strengthen it.
But I'm no longer praying for God to magically change my "flawed features", because I see that there is truly Purpose in each and every ounce of my body.

I concentrate on being STRONG'her in body, WISE'her in how I think about my body, and certainly continue to SURREND'her curves up to God so they might be used for you Greater Purpose.

I invite you to do the same in taking part in my 7-Step SURREND'her Goal Development Workshop! It will help you define the (W)right fit of goals for your life. Balance your health goals to empower yourself towards true health and provide you with 7-steps to make your goals a life long commitment!
The emails will be sent to you between

April 13-April 20

.
There is no extra gimmick. Nothing to sell. Just me, striving to help you reach your goals!! There are limited spaces…. so act fast!