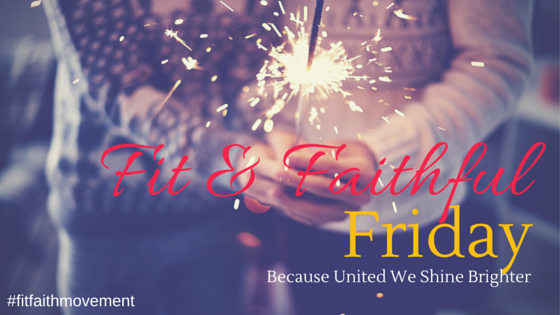 As I started A. Wright Fit and stepped into this "Fit & Faith-based" company, I was met with many challenges—one of which was I really didn't know what I was doing. (Disclaimer: To a very large degree, I still don't!). But one of the smartest things I invested in during this start-up process was a business and mentorship coach and group of women to help me along the way. This gem of a woman, Maryalice Goldsmith, because my online mentor. She is just one of my coaches, along with Jill Coleman who started the Best of You Coaching program for online coaching professional women!
can be a bit tricky, but Maryalice has such warmth and compassion, that it actually translated very profoundly through your writing and assistance. As I started to know her better and looked through some of the awesome programming she was offering in her own online space, I was in awe. Read on about what Maryalice has to say to some of the deep Faith and Fitness related questions I asked her. You can also read the entire article on my blog post here:
Maryalice Goldsmith
InsideoutWellness, GoGetters Online Mentorship
Me: Tell us a little bit about what you do and how you started your business?
Maryalice: I started my business back in 2008 as a "hobby". I put my 3rd and final son on the bus and thought, "What the heck am I going to do now?" After being a stay-at-home for 14-years I knew I wanted to tap into more areas of my brain. I loved being a stay-at-home Mom, but I got to that point where I knew I wanted to challenge myself and do something outside of that.
I decided to get certified in personal training and I started my "hobby" in the basement of my home. Whilst I'm still currently operating from my basement, it's better than nothing. Eventually, the business will get to a level where I can move to a different space. For now though, I'm stuck in the basement. When I get clients, I do feel a little bit unprofessional telling them that I'm in the basement of my home. When I told my friend this, she suggested that I could always visit yourvirtualofficelondon.co.uk to look at getting an office address in London. That would make my business seem a lot more professional, so I might look into that at some point. It would also save me from giving my home address out.
In less than 18-months I had over 36 one on one sessions and 6-different varieties of bootcamps; boxing, TRX, sports conditioning and traditional style bootcamps.
I was in for about 50+ hours per week.
This was so not the goal. So I decided to check myself before I wrecked myself.
I made the decision to go online so that I can reach more people, get more time back in my life, and that work life balance we all desire. If it wasn't for numerous guides to get me online such as this how to park a domain article, I would have had to fork out a lot of money trying to gain an online presence.
Running an online fitness empire is empowering, but it does have its technical challenges, especially where managing a website is concerned. For example, it is so important to use a reliable server such as Hostiserver to ensure that visitors to your website enjoy a smooth experience and are therefore more likely to engage with your brand.
It has been the best, most challenging, most incredible experience of my life.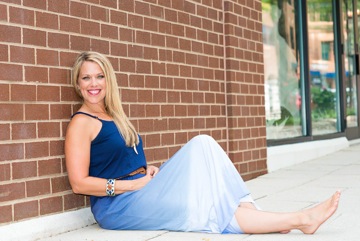 I hired a business coach back in 2013 and in 2014, she hired me to help her coach her clients. How cool is that?
2015 has been one of the best years in my business, I am so incredibly grateful.
My goal for 2016 is to continue to impact women in a positive way.
I run maryalicegoldsmith.com and I have two signature programs; Go Getters Online Mentorship and InsideOut Wellness.
I literally get to coach women everyday how to live happy, healthy, and successfully from the inside out.
It is truly a dream come true!
Me:How has your Faith impacted your Fitness and your Fitness impacted your Faith?
My faith means everything to me. It was a gift given to me by my parents – the very best gift they have ever bestowed upon me.
My faith impacts my fitness because I believe in order to honor God and the body He gave me I need to treat it with care, pride, and love – the way He would.
My fitness impacts my faith because when I respect my workout regiment I am the best version of Maryalice I can be. I am happier, more energized, and I shine my light (it's a pretty bright light!!!). When I am not taking care of me, well that light is not so bright.
I don't have that pep in my step… it all comes down to taking care of myself and giving myself what I need to be the very best version of me. Fitness helps me accomplish that.
Me: What is the biggest struggle you see women facing today? How do you think Faith and/or Fitness can help them in finding a solution?
Busy-ness! We are so busy with work, the kids, family & friends, and life in general.
I believe this busy-ness has distanced many women from their faith. In that, they are distant from their soul.
They have lost their connection with their spirit. They no longer know what they want, need, or desire out this life. They are on autopilot and as a result, they have become more and more numb to their goals.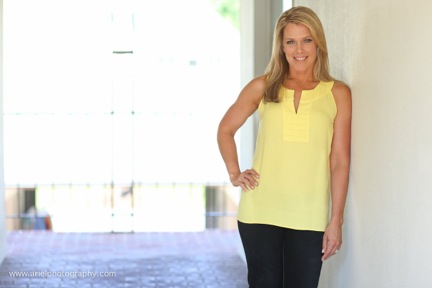 The power of faith is enormous. There is NOTHING in this world you cannot face without faith.
It grounds us in understanding what truly matters.
It motivates us to make decisions that honor who we are and believe that no matter what, if we are staying true to ourself, everything will work out.
Having faith allows us to understand that this moment is simply that, a moment in time. NO matter your struggle, your burden, and or your fear… this too shall pass.
With faith you are armored with a strength… it is the strongest muscle that supports your soul!
Me: Do you have anything coming up that we could join in?
I am super excited about my upcoming Go Getters Online Mentorship that will kick off on January 11th. I have put a great deal into this program and I'm super proud of it.
My Father, who passed on May 23rd of this year, was my greatest motivator. I could remember being as young as 8-years old and my Dad telling me, "Maryalice, you can be anything you set your mind to, ANYTHING. I don't care if you want to be the first President of The United States – you can do it. You have to work hard, be the best you can be, and be a go getter!"
So, in honor of my Dad I want to help women be Go Getters Online. To go after their dreams and create the lifestyle they desire by building a thriving online business.
If you want to start your own business, then you can do it. Just don't forget that it is a lot of hard work, and you need to be determined to succeed.
Make sure you know what you need to do, make a detailed list if you need to. For example, it's important that you register your business as soon as you can (check out Your Company Formations Limited for more information on this), make sure you have a solid business plan etc.
Don't panic though you've got this. And if you are worried then I'm here to help.
This is an 11-month hand holding mentorship, NO SHAME! You can access all the information here: http:www.maryalicegoldsmith.com/go_getters_online
The application process is open, and anyone who fills out an application will receive a link to hop on a call with me. I am only taking 20-serious online entrepreneurial women, so its important that we vibe.
I also believe in human to human contact and the online space often prevents that from happening, I am looking to change that.
To all you Go Getters reading this, I would love to connect!
You can also follow Maryalice on all things social media here:
www.maryalicegoldsmith.com
www.facebook.com/insideoutwellness08
www.twitter.com/MaryaliceHere
www.pinterest.com/insideoutwell
www.instagram.com/maryalice_goldsmith