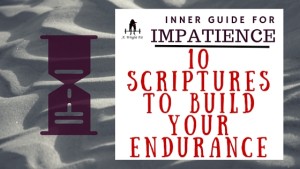 The name of the game in most of our desired BODY health transformations is found in FAT LOSS.  As you have encountered already throughout the information included this program, the process of Fat Loss is SLOW.  In fact, there is a quote I've used several times to reiterate the "slower is better" mentality required for sustainable fat loss–
"What comes easy won't last long, and what lasts long, won't come easy." –TWEET THAT!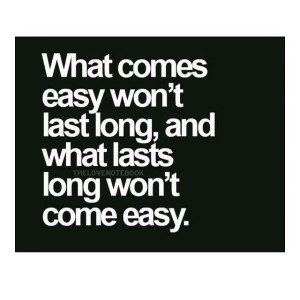 In other words, it's easy to go on a crash diet and muster up every last inch of your limited willpower to restrain yourself enough to see some FAST results, but inevitably those fast results won't last long.   That's we have a yo-yo diet epidemic in our country and why the damaged metabolisms from such actions are triggering the overall trend in being overweight and obese. 
Obviously, since we are talking about a True Health transformation, the name of the game for finding "A Wright fit" for yourself is to take the slower, smarter, God powered route to True Health and fat loss. 
If that's the case, we are inevitably going to need a LOT of one major character value—-PATIENCE. 

Patience does not come easy for us humans in the fallen world we live.

 

But

patience, forbearance, endurance and perseverance

are ALL character qualities that can be instilled in us through the Holy Spirit and a change in mindset. 
While we saw several examples of the severely delayed consequences that came from impatient whining and grumbling of God's chosen people in the Bible (see Exodus 16 for the raining QUAIL miracle)  God also showed us the sheer resiliency and endurance of His most beloved followers.
Abraham, Moses, Noah, Job, Joseph, Peter, Paul and the King of endurance out of love, Jesus Himself.
We see that God tests all of His chosen and loved ones so that He may reveal their true heart and expose all sin that needs correction (with the exception of Jesus, of course)  in order to establish true character and Faith.  It all serves His purpose.
Don't think that your HEALTH goals are not a part of your test in endurance!  Every single part of your life is a test in your ability to improve your Faith and endure gladly for God's great glory.
So, as I hope you are on the "slow route" to Fat Loss as you *should* be, here are some of my favorite passages and scriptures on Endurance, Patience and Perseverance so you can renew your resiliency and hope in the Lord greater yet.
---
10 Scriptures to Help You Build Your Endurance Today:
On endurance Producing Character:  "We also boast in our troubles, because we know that trouble produces endurance, endurance brings God's approval, and his approval creates hope." (Romans 5: 3-4 GNB) (Tweet that!)
On renewing strength: "But those who trust in the Lord will find new strength.  They will soar high on wings like eagles.  They will run and now grow weary.  They will walk and not faint." (Isaiah 40:31 NLT) (Tweet that!)

On Paul's Endurance: "But you, Timothy, certainly know what I teach and how I live and what my purpose in life is.  You know my faith, my patience, my love, and my endurance.  You know how much persecution and suffering I have endured.  You know all about how I was persecuted in Antioch, Iconium, and Lystra–but the Lord rescued me from all of it." (2 Timothy 3:10-11 NLT) (Tweet that!)
On learning patience from God's word: "

Such things were written in the Scriptures long ago to teach us. And the scriptures give us hope and encouragement as we wait patiently for God's promises to be fulfilled.

" (Romans 15:4 NLT) (Tweet that!)
On why God tests us:  "

do not listen to them.  The LORD your God is testing you to see if you truly love him with all your heart and soul.

" (Deuteronomy 13:3 NLT) (Tweet that!)
On eagerly awaiting with hope: "But if we look forward to something we don't yet have, we must wait patiently and confidently." (Romans 8:25 NLT) (Tweet that!)
On running with endurance the race of Faith: "let us strip off every weight that slows us down, especially the sin that so easily trips us up.  And let us run with endurance the race God has set before us.  We do this by keeping our eyes on Jesus, the champion who initiates and perfects our Faith." (Hebrews 12:1b-2a) (Tweet that!)

On God's blessing for persevering: "As you know, we count as blessed those who have persevered.  You have heard of Job's perseverance and have seen what the Lord finally brought about.  The Lord is full of compassion and mercy." (James 5:11 NIV)
On Waiting Patiently for God's Promises: "When God made his promise to Abraham, since there was no one greater for him to swear by, he swore by himself, saying, "I will surely bless you and give you many descendants" And so after waiting patiently, Abraham received what was promised." (Hebrews 6:13-15)
On enduring to the end: Jesus said, "But the one who endures to the end will be saved." (Matthew 24:13 NLT) (Tweet that!)
 BE BLESSED!  Endure gladly today!