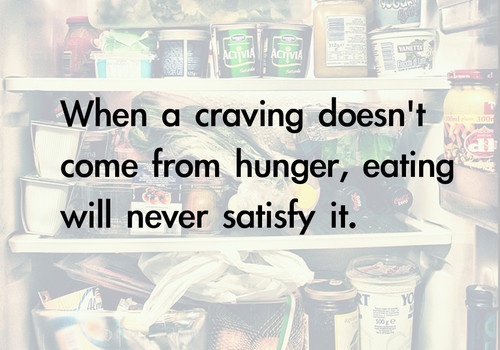 I am hands down an emotional eater. I use food as both a reward and coping mechanism. Joy and stress alike make me want to eat. When I was preparing for my wedding, everyone kept telling me how much weight I'll lose at the end because "you'll be so stressed." Well, they were half right. I was indeed stressed! But I didn't lose a ton of weight at the end. Why? Well, because stress makes me EAT. Maybe I should have tried something like this TONIC OG CBD to help me with my stress…. but alas it's too late and I just wanted to eat.Not the mention the whole celebration part of it too. Celebrating makes me want to EAT too! So, let's just say that "sitting" in my wedding dress would have been a cool thing, but it didn't really happen for me. But, hey, the pictures looked great, so I still consider that a win! 😉
Well, they say you are supposed to "Eat to Live, Not Live to Eat." But I'm pretty sure 75% of my current meals are the "living to eat" variety. My emotions keep me tied to my food much tighter than I would like to admit, especially as a nutritionist and health coach. I also don't have one client who is not the same as me too, so I would imagine you might have some similar feelings on food as well.
My emotional eating doesn't necessarily impact my health negatively because I'm actually emotionally connected to really healthy foods too. I am lucky that I have learned this otherwise I'm quite sure I would be just like every overweight and obese person out there. But I still know that even when I'm eating healthy foods, I have a strong tendency to overeat on a regular basis. Due to my addiction to healthy food though, it's not as much of a problem for me. However, for those who don't eat healthily, emotional eating can cause obesity pretty quickly. This health condition can put individuals at risk, meaning that they need to do something about it promptly. The first thing to do would be to try and stop emotional eating. From there, it's important to try and lose weight. This can be difficult and can lead to people giving up before they've even started as results won't happen overnight. However, if you're struggling to lose weight, you might be able to get bariatric surgery to help you. Perhaps it's worth getting in touch with Dr. Naveen Ballem, or another specialist, to see if they can help you make an important change.

My strong cravings for food tied to my emotions allow me to know that there is something about my inability to stop eating at times that is just not well with my soul. It is a sign of a Spiritual battle more than just a food thing.
So, this led me to pick up a very good book by Lysa TerKeurst called "Made to Crave." In it, she reveals her own journey in junk food addiction and struggle with being overweight and how she was able to fill her life with God more and food less. A journey I can vividly relate to as this is my desire as well.
The Emotional addiction of food is the true concern and threat of this idol. We do know that we need food to survive, but we need not treat food as it is something to worship.
Her book taught and motivated me to do some spiritual and biblical research on food and how we are supposed handle our own cravings. This two part blog series will cover:
Part 1. What does the Bible say about food and our cravings?
Part 2. How can I take these passages and create a practical plan to overcome my eating?
Part 1:
While food is a blessing in our life, the full dedication of one of our 5 senses in taste, it can serve as an agent of destruction to our soul. The apostle Paul writes:
"For as I have often told you before and now say again with tears, many live as enemies of the cross of Christ. Their destiny is destruction, their god is their stomach, and their glory is their shame." (Phil 3:18-19)
Our human nature can easily become consumed with food. Our days can be filled living only meal to meal. Obsessively planning our diets and fantasizing our indulgences.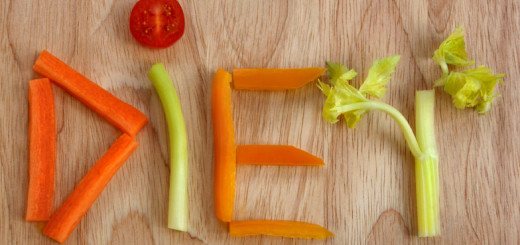 Also, the gift of flavor from real, true food, has been manipulated and exploited by the food industry for capital gain (a byproduct of another damning idol of our humanity –> greed).
However, we cannot to just shift the blame of our food issues to the manufacturers… or worse to God himself for our emotional and physical addiction to food by saying "God made me this way." For God did not make us to crave anything but God himself.
We must recognize the power and opportunity to strengthen our Faith and deny ourselves of our idols (i.e. food) to grow closer to God.
"If anyone would come after me, he must

deny himself

and take up his cross daily to follow me." (Luke 9:23)
Nor should we "worry" about our diet and what we shall eat.
"Do not set your heart on what you will eat and drink;

do not worry

about it. For the pagan world runs after such things and your Father knows that you need them." (Luke 12:29-31)
So what are we to do? I know for me, this feels like a seismic and impossible shift in my psyche and what I think about all day long. Food is simply one of my favorite things to think and worry about.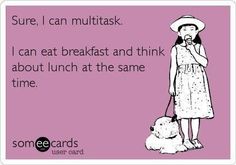 But, as is my own business model presents, I must take heed to my own words. If I want to change what I "think" about, I need to dig deeper to the depths of my Spirit. The best way to detach my mind and my focus away from food is not to make sweeping statements about what I will "not do."
To over-consume my thoughts with phrases like "I will not be consumed by food or controlled by my cravings of (x, y, z)" all my subconscious mind hears is "food, food, food" causing us to think of nothing else but–> food.
To overcome any battle, we much instead engage our inner spirit to the task. Turning our hearts on what will feed us from within, not what will not.
"Man

does not live on bread alone

, but on every word that comes from the mouth of God." (Matthew 4:4)
"My food, said Jesus, is to

do the will of Him

who sent me to finish His work." (John 4:34)
These passages give us our answer of spiritual focus for fulfillment:
Focus on the word of God
Focus on God's will for our lives (i.e. our

Greater Purpose

).
Just as God made Jesus for a Greater Purpose (to live perfectly but die for our sins) he also made you for a Greater Purpose. (For more on what Greater Purpose is click on this past article HERE).
SURREND'hering our spirit UP distracts our feeble minds from our sinful nature and attachment to food. It is not the FOOD that is the sin, but how we treat it.
"For everything in the world-

the cravings of a sinful man

(…) comes not from the Father but from the world." (1 John 2:15-16)
Instead of obsessing over our food choices or overindulging in unhealthy foods, we can
"

Taste and see

that the Lord is good; blessed is the man who takes refuge in him." (Psalm 34:4)
Feeding on the spirit does not mean we will give up food or fast for the rest of our lives! Don't mistake my point of this calling. We must all still eat.
But SURREND'hering our emotional connection to food and exposing the idol that it can be for many of us will allow our minds to break free from the stronghold that food/drink addictions and obsessions with food can be.
This ranges from everything from compulsive eating, mindless eating and obsessively tracking and counting your food or any other act of food obsession. If your mind thinks about food more often than it thinks about God then we have work to do. (Both of my hands are raised up in the air for this one!!)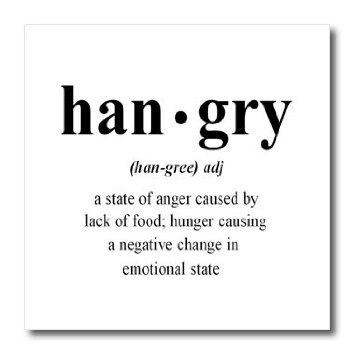 We must realize that God did not design us to be hangry.
God did not design us to uncontrollably eat and gorge ourselves on food or drink.
God did not design us to obsessively track every calorie or macronutrient.
God designed us to use the food he gave us a fuel.

To trust and have faith that there will always be enough for us. We must find a way to be content in all situations. As the apostle Paul said,
"I have learned the secret of

being content

in any and every situation,

whether well fed or hungry

, whether living in plenty or in want. I can do all things through Christ who strengthens me." (Phil 4:12)
We can detach from food and find contentment by turning our spirit and our attention to the word of God more, to our relationships with Him, and to our Greater Purpose for which we were designed.
"Your words were found and

I ate them

and your word was to me the joy and rejoicing of my heart." (Jeremiah 15:16)
LIVE in the Spirit of Joy for life. LIVE in the Spirit of true fulfillment by consuming God's love more abundantly than food.
"So I say to you,

live by the Spirit

and you will not gratify the desires of your sinful nature." (Galatians 5:16)
I hope my article and these scripture verses help to bring awareness and conviction for our depth of need in this area of food and the nature of our cravings. I hope it also points out that if you are a person that emotionally struggles with food, you are not alone!! It might surprise you that there are so many references to FOOD in the Bible, I know it surprised me! If it's in the Bible, it means it's been a real struggle for human for centuries! But more than that I hope this gives you some hope that with these passages are the answers to our problems. The Bible tells us where we can take our emotional struggle with Food and how we can use it to grow closer with God.
But, I know that often times after reading the Bible, I need an idea of how to take the scriptural context to my real life . I'm a person that needs some practical application to fixing this need in our souls and help find our paths to true health of Body, Mind and Soul.
Therefore….
Look for Part 2 tomorrow on some ideas of practical implementation and affecting real change in your life.