Monday on the blog as the inaugural #STRONGherAUGUST series I went over the #1 way I get into my health rhythm and flowwwwwww…..
RITUALS!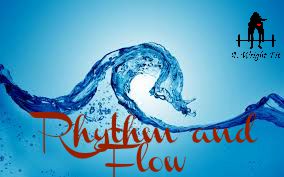 Today, I want to share exactly how I am currently #Ritualizing my WORKOUTS!
As much as I love the burn from lifting and the endorphin high I feel after I get in a good session, I don't often "feel" like getting over to the gym. But by #RitualizingIt!, I add in little "me" components that make me feel better, look better, and therefore incentivize me to show up for ME.
Here are my current TOP 5 WORKOUT
#RITUALS:
1. Look Good, Train Hard: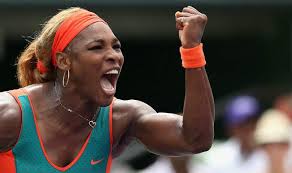 I kinda stole this from my girl Serena Williams motto, but honestly, I train MUCH HARDER when I put on clothes that make me feel hotter than my normal disheveled look (which I may or may not be currently representing while writing, glad there are no cameras right now!). So yes, I'm the girl that puts on some tinted moisturizer, mascara, lip gloss or WHATEVER makes me feel better when I walk past the mirror at the gym.
I know it doesn't matter to God or to anyone else what I LOOK LIKE on the outside, I do this because it matters to me what I FEEL like. I am a person that unapologetically feels better when I put in more effort. That's just me.
I mean it seems to work for Serena right? She always looks great when she takes to the court, and she looks even better when she has reigned triumphant. What are the chances? I would love to have the chance to play a bit of tennis, but I wouldn't even know where to start. I've heard one of my friends say that I should probably try and find my NTRP level to help me determine where I rank and then go from there. It's not a bad idea, but I'm not sure if it is something that I want to look into just yet. I think I'm more interested in what I look like when exercising.
This also means that I do care about my workout clothes too! I love a cute hat which I will wear with some hoop earrings (don't judge), a breathable but slimming workout top and any pair of pants that makes my booty look dyn-o-mite!
Yeah, when I first put on Lululemon pants and look at my arse in the mirror, I was like……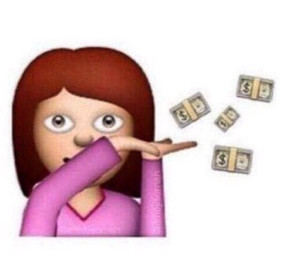 This ritual works! The second I have a new top or accessory, I'm that that GYM!
2. I Started A Training Notebook:
I'm organized in certain areas of my life more than others, but I wouldn't say I'm exactly "Type A." I'm a solid "Type B" which I don't think is a thing, but I just made it one.
One area I have upped my "Type-B"ness is in this kinda "old school" idea of starting a workout journal,. I started only recently to write down and recording how much I'm doing, burning, and lifting for my workouts and it has been making a HUGE difference in my motivation and progression!
Also, I find that the act of writing down my workouts IN ADVANCE helps to make sure I push myself hard and record how well I did.
Then, the next time I do that same lift, like Back Squats for example, I know exactly where I need to start from and make more concerted efforts to increase my weight, reps or intensity.
This is the policy that I actually love to see for my Health Coaching clients for their personalized workouts I give them each week. It helps to be held accountable for the training and to really see the marked improvements!
#Ritualize it even more by making it some cute notebook the represents you!
3. I Ritualize My Warm-Up:

To make sure I do it, I came up with a routine that kinda gets me going, warms up my joints, and ensures I remain as injury free as possible these days. I prescribe the same warm-up to all of my health coaching clients too.

WARM UP RITUAL:

In includes:
5 Mins Foam Rolling (legs, glutes, lats)
Dynamic Stretching (moving through Yoga Sun Salutations etc.)
Diaphragmatic Breathing (deep breaths in, slowwwww exhale as if breathing through small straw).
I also have been STARTING my workouts these days with some HIIT Sprints for 10 mins. I used to do them as a "finisher" of my workout, but more often than not I would cut out on them early if I was short on time. I read on one of my favorite writers and mentors, JillFit.com that if you start your workout with your HIIT sprints, it helps to slim down legs for those of us that carry our weight mainly in our legs. The jury is still out on whether this strategy WORKS or not for me (these things take time and consistency), but overall I like doing the sprints early to just get them done.
Pre-Lift HIIT:
To do these, I use my Heart Rate monitor on my Fitbit Charge 2. Its the best I've found, plus it looks amazing with my replacement pink band from Mobile Mob. I will run at an exerted speed until my heart rate reaches 85% of my max HR or higher (the orange zone), then walk slowly until my heart rate gets back down to 60% of my max HR (the blue zone). I repeat this effort for as many rounds as I can fit into to 10 mins. Done!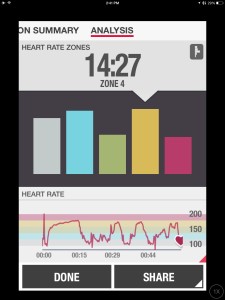 While I don't think its "good" for our bodies to do the same workouts too many times in a row, to #Ritualize some parts makes it a "no brainer" to just get it done!
4. My Mind:Body 1,2 PUNCH:
While I love a great play list to get me into a workout zone, lately I have been really into using the time to soak up some KNOWLEDGE. I will listen to a Podcast or book on tape via the Audible app a good 90% of my workouts these days!
With a full-time business start up, I feel like there is always more I want to be learning right now. I call myself very "spongy" for the amount of knowledge I'm trying to soak out of every minute of every day. But I find it really helpful in processing the information through movement and offers a very nice, NEW distraction away from the workout.
My current favorite Podcasts are:
The Fitcast with Kevin Lararabee
Amy Porterfiled (online business guru)
The Nutrition Diva with Monica Reinagel
Spiritual Podcasts I love (all have a very different "style"):
The Rock Church (San Diego based Christian Church)
Daily Hope with Rick Warren (Orange Country, CA)
Christ Community Church (Greeley, CO where I'm from)
T.D. Jakes The Potters Touch (Dallas, TX Southern Church!)
Audible Recent Favorite Audiobooks:
Outliers by Malcolm Gladwell
Daring Greatly by Brene Brown
The Power of Full Engagement by Jim or and Tony Schwartz
Made to Crave by Lysa TerKeurst
5. My Post Workout "Health" Treat:
So "treat" is kinda a lame term for my psyche and I DON'T want to indicate that I actually think some foods are "treats" in the way that makes them "bad" in the way that makes them "guilty pleasures." Overall, I'm talking about carbohydrates which I associate as my "treat" foods because I don't necessarily eat starchy carbs at every meal. For my body type, lower starchy carbohydrates work best for me and I will try to eat them mainly around my most active times of day.
Right after my workout is the BEST time to eat starchy carbs so I will use this incentive ritual to treat myself to something that I otherwise don't eat on my rest days due to my lower activity. (The more active I am, the more carbohydrates I eat to help sustain high energy and a high functioning metabolism.)
The perfect example is a Protein Bar…a.k.a glorified candy bar. I have been loving the Nugo STRONGER Bars in the low sugar flavors (I have bought from Whole Foods, Sprouts Market and on Amazon). I also love the RxBar brand (sold online) because these are made of only "whole food" sources like egg whites, almonds, dates etc.
(I get no endorsements or free products from either company, just wanted to pass along my current favorites!)
Another great post workout treat I love is a PROTEIN PANCAKE. I'll make them "whole food" based as follows:
1/3 Cup Pure Pumpkin
1/4 cup Gluten Free Oats or Qia Seed
3-4 egg whites
2 Tbs Coconut Flour
1 Tbs Arrowroot Starch
Vanilla, Salt, Stevia (if desired)
Cook stove top approx 2-3 mins each side on medium heat.
Top with fresh berries or banana, coconut butter or almond butter.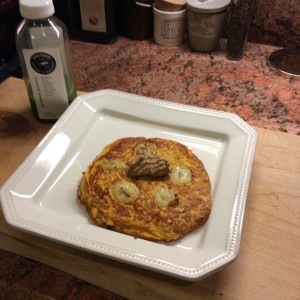 Having a solid 5
rituals

to help me get to the gym, enjoy it as much as I can that day, and get it DONE are really all I need.

I'm curious, do you have some gym or workout rituals that make things more enjoyable for you? Please leave a comment below on what rituals you have been into lately and why you think they are working to motivate you! Help others learn new tricks!