My Interview with Courtney Samuel
Meet Courtney!
I've known Courtney for a while now as he and his wife (and my best friend) Jennifer Samuel (already featured for #FitFaithFriday week #1) are the main reasons why I became a trainer and so passionate about fitness, specifically what weight training can do for a person mind, body and spirit!  
So, it was an absolute pleasure to sit with my "big brother" and chat more about how his Faith impacts his personal fitness, his business, and every aspect of his life!  
I love Courtney because he is a big (like, seriously STRONG!) guy with such a humble and soft heart for God and for his family.  He wears tattoos, listens to rap music, is into cars, but puts his Faith and Family FIRST in life.  He's a perfect representation of what a REAL RELATIONSHIP with God can look like!  It's authentic, real, and from the HEART which is what God looks at most!  
We can all learn more from Mr. Samuel in how to aim true and be bold in your Faith!    
Check out our live interview from his gym, Bodies by Perseverance below!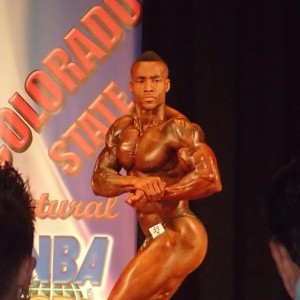 I LOVE this opportunity to ask these questions of women who are all going through various experiences of Fitness and Faith and learning how God uses each of us in some unique ways but it all serves mightily in expanding His Kingdom. Cassia is certainly a bright bright light, and I'm so inspired by her! I know you will be too!
Don't have time to watch the full interview?   Here are some highlights of what Courtney had to say...
When asked, "How does your faith impact your fitness, and your fitness impact your faith?"
Courtney said, "So faith and fitness intertwine with life and everything that you do. So a big thing I believe in is being humble on top of the hill and grateful when you're at the bottom. Basically, when your in a valley, that's when you have to rely on your faith and when you're reading scripture every day and that's when you're saying, "God, I know you're going to pull me through this." But at the same time when you're at the top of that hill, that's when you have to be humble and say,  "Thank you, Lord, for bringing me this victory." Because life goes up and down. It's day in and day out.
A big saying we said this year was "Compound Consistency." This means being consistent day by day by day and building upon that. Fitness and Faith. Daily Bible study. Daily eating habits. Daily exercise habits. And then when you compound all of that it just becomes life."
When asked, "You have tattoos, play rap music, but also have scriptures on the walls of your gym.  How does this juxtaposition represent your true Faith?" 
Courtney said, "It is. So when I grew up my parents were hardcore Southern Baptist. You know, it was church three to four hours every Sunday, which was cool, that was their thing. But as I developed my own personal relationship with God (which I tell everybody, "It's about your personal relationship with God.") I find myself being more spiritual versus more religious. My spiritual relationship with God, to me, is my personal relationship with God. What I do externally, how I carry myself, it's kinda like how people judged Jesus, in an essence.
You can't judge a book by its cover. I have tattoos.  I play rap music. I'm not ashamed of that, but in my heart I know who my God is and if anybody asks me, I will tell you who my God is and my faith. You know, the things that you do, just like society, you have to take with a grain of salt. I listen to rap music. I don't let it influence me. Honestly, I don't even listen to the lyrics, I just like the beat and it gets me motivated. So that's kind of how I live my life. I do like tattoos, but they're an expression of me. They're an expression of my faith.  My tattoos are a story; kind of like a chapter opening and closing, and that's just who I am. Bottom line: when we all die we're going to be in spirit form anyway, so our bodies won't be here.
When asked, "How would you advise someone that is just getting back into shape or struggling with the process of health to fall in LOVE with taking care of their health better?" 
Courtney said, "Number one: it's a process. It takes time and anything worth having takes time, but what I try to convey to my clients or to anyone, is that it's an investment. It's an investment in your body and you have to be able to take care of yourself and feel good about yourself before you can take care of anyone else. No matter how much money you may have or position of power you may be in, if you don't have your health you have nothing. So that's what I try to convey: invest in yourself, invest in your health and then use it as a challenge.
I don't think we challenge ourselves enough. I think everybody's just caught in the rat race and just doing enough to get by. Why not challenge yourself and try something new. Get yourself to the best, optimal "you," you can be. It doesn't have to be a professional body builder, but it can be the "best Mandi," the "best Courtney." See how your car runs—take care of that Ferrari!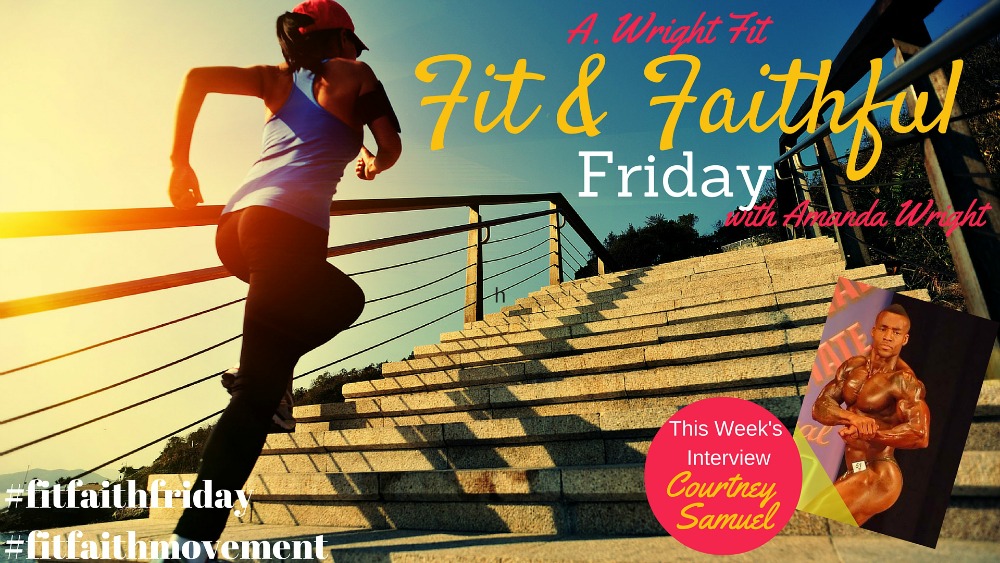 Coming Soon!
 The DIY Guide to
Nutrient Based Eating for Fat Loss! 
In just a few short weeks, you can get your very own guide to WHAT the Nutrient Based Diet is, HOW you can start including this lifestyle approach to eating, HOW you can shop and prep the food no matter what your schedule, AND the 4 Simple Steps that you can adjust to it to make sure it BOOSTS your Metabolism and allows you to see FAT LOSS!  
I have for over 2 years including this system into my own life as well as through my personalized coaching and membership site to the her Health Lounge, but I am now making this Nutrition component available for you to guide yourself!   
To be the first on the list, feel free to sign up HERE and I'll send you a FREE infographic on HOW to eat Nutrient Based!