My Interview with Cassia Hope
I found Cassia through a Momsanity monthly challenge (whom I've introduced you both founders now!) and absolutely LOVE following her on social media, especially Instagram! She's got some spunk and strengh all rolled up into one awesome mom, wife and health coach!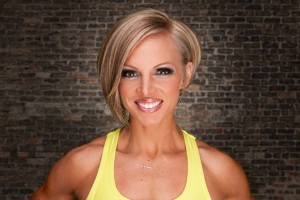 I LOVE this opportunity to ask these questions of women who are all going through various experiences of Fitness and Faith and learning how God uses each of us in some unique ways but it all serves mightily in expanding His Kingdom. Cassia is certainly a bright bright light, and I'm so inspired by her! I know you will be too!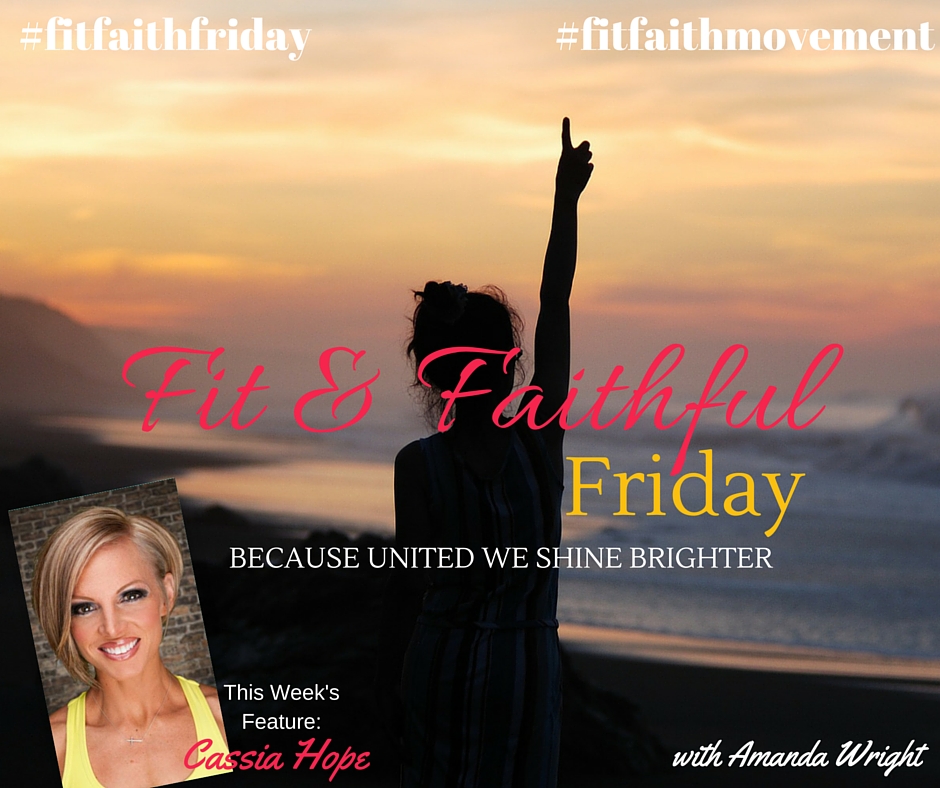 Me:

Tell us a little bit more about what you do and how you came to start it?

 
Cassia: I am currently an online fitness coach. I have always loved fitness, but in the past, I subscribed to an all or nothing mentality when pursing my ideal body image. After my second baby my weight was up, my energy was low and then my marriage took a dark turn. To try and "solve" the problem I started excessively cutting my calories and running for hours a day. I ended up extremely sick, was crippled by the pain of a kidney stone and found out I had adrenal fatigue. This is when God wrapped me in His arms and called me to journey with Him. My marriage was restored, healed and transformed. I was able to move forward in God's grace and felt so happy, but I got so busy prioritizing my marriage and babies that I stopped making time for myself. I had stopped working out and was just eating whatever my kids wanted. I knew I was made for more.  So, that's when I got low. I asked God to show me the right way to get healthy and guide my path. I began making slow changes that were obtainable and realistic. As I grew stronger in my walk with the Lord, He put it on my heart to start a fitness page on FB. He used this to help me connect with others and through sharing my journey I felt affirmed that my calling is fitness and ministry woven together. I was so scared to put myself out there an share all the broken fragments of my life. But God doesn't see brokenness, He sees obedient hearts willing to serve Him...and He blesses that. I'm so thankful for all the pains of my past now. God has used every trial I have endured to provide someone else with comfort or hope. That makes everything I do and share so worth it.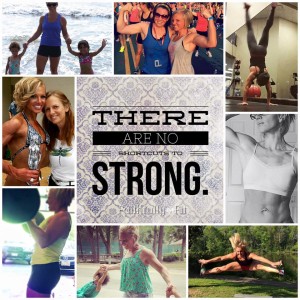 Me:

 How do you think your Fitness impacts your Faith and your Faith impacts your Fitness?  
Cassia:  

My personal niche and passion is weightlifting/bodybuilding and as a figure competitor, I realize there is a general stigma attached that we are vain, self-absorbed and sometimes egocentric. But this passion is so spiritual and personal to me. I read stories in the bible about Samson and David and I feel drawn to the fact they were called to be God's warriors and experienced great physical strength that came from Him. And I often think of Rebecca and how she carried all those water jugs on her shoulders for the camels. To me, it's an incredible gift to use my body in a way that I could never experience on my own. When I train, lift and exercise, I feel SO close to the Lord. I pray through sets, I call on him for just one more rep and when my body crumbles in exhaustion, I feel SO thankful He let me experience the gift of seeing what my body is truly capable of, in HIS strength. Stepping on the stage isn't what it is about to me. It's about watching my creator, with his hammer and chisel, slowly chip away at all my rough edges and create a masterpiece. Something that is beautiful, majestic and breathtaking.

Me:

  What is the number one thing that you see women struggling with today?  How do you think Fitness and/or Faith can help them?
Cassia:  

Over the past year I am so blessed to say God has used to me reach an extraordinary amount of women. The one thing we all have in common is the deep, dark longing to fill an intense void. We all have pain, brokenness, guilt and shame and choose different things to try and band-aid those wounds. Many of the women who feel compelled to reach out to me use food for comfort and struggle with negative self talk and body image. My prayer is to help them see that God is willing to be our portion and in Him we are made whole. A book that greatly changed my life is "Made to Crave" by Lysa TerKeurst. Lysa goes into great detail about how we have made food a false idol and need to invite Him into every single aspect of our lives...especially our health and wellness. If we are not honoring His temples, it is easy to be mired in guilt and shame. Caring for our bodies in mind, body and spirit is not vain or a luxury. It is part of our calling.

.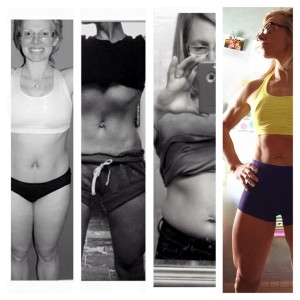 Me:

What is the biggest lesson you've learned recently?
Cassia:  
Right now I am reading For the Love by Jen Hatmaker. It is a phenomenal book about letting go of the impossible standards we have placed on ourselves and letting God's grace define our lives. As a wife and mom, I feel like failure all.the.time. I'm learning this is such a big, fat LIE! I'm not a failure at all! I just need to remember I live for an audience of ONE. If I am I am willing to share what a HOT MESS I truly am, it gives God that much more of an opportunity to be my savior and shows others that we don't have to have it all together! When we are weak, He is strong!!! Our lives should reflect this truth.
Me:

What dreams do you have for this year and for the future?  What role do you expect God to play in developing these into realities?
Cassia:  
For a long time, I thought God owed me something. After an era of very dark trials and heartbreak, I kept thinking "ok Lord, go ahead and reward me for all the pain I endured!!!" But in the past year through studying God's word and being blessed with amazing sisters in Christ who act as sacred echoes, I have learned that my blessing is NOT in people, places or things. My desire and heart's call is to bring Him glory and that truly can't be measured on this earth. I'm throwing away my "well, in the next year I hope this happens..." mentality because I don't need a bigger home, wealthy family or prosperous future (I've honestly felt I had all of those things at one point...and they did NOT bring satisfaction). I just need me some more Jesus. My dream now is to become a woman He can trust to share the gospel, hope and light. I know God will continue to move me if I allow Him to refine me. No one wants to pray for trials, but if we truly want to change and become who He has created us to be, we have to be willing to let Him grind down our rough edges.
ME:

I am just starting a blog series on living with FRUITFUL Health and walking through how to live the 9 Fruits of the Spirit in our health.  We are starting off with LOVE of course!  Can you tell us how it is that you have found a way to LOVE taking care of your health?  How do you know it's REAL love?
Cassia:  I love taking care of my temple. I know it's real love because when I don't honor it, I feel laden in guilt and self-loathing and I miss out on God's best for my life. I LOVE exercising, moving in ways that push the confines of our earthly minds, and eating with the perspective that God has given us food as fuel. I LOVE the feeling of being so in tune with my physical being that I am not wasting time questioning and berating my body. When I LOVE my body, I hear God's affirmation saying, "Go boldly. Show other women they are not prisoners here but can be free to release the shackles of the flesh and serve with bold and brave abandon. I am with you brave and mighty warrior" -Judges 6:12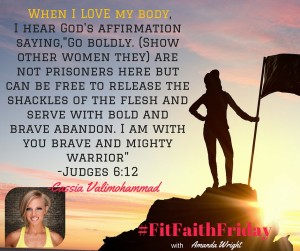 If you'd like to connect with Cassia, you can find her on these social media platforms!
Cassia is a proud mom of two and successful health coach to women interested in weight lifting and some figure competitions. You can follow Cassia on the above Facebook and Instagram handles and find out more about her coaching on her Facebook business page!  Cassia hosts several monthly private groups for women focused on Faith and Fitness!