How Do We Change For Good?
I have been thinking, or ruminating, really, on how change really happens in one's life.  I am obviously, interested in making lasting and effective changes in my life and my health and helping others do the same.Change is hard.  We've heard that.  But why?
I have noticed, that some of us seek change so ruthlessly that we actually use the "seeking" process as a great distractor from actually accomplishing anything.  We skip from goal to goal to goal, without trying to "earn" whatever feeling we think "success" will bring, not realizing those feelings are within us already.    <——This is ME.
Then there are those that are very resistant to change, as inevitable as it is.  They stall, numb and distract themselves with mindless busy work in order to avoid that mandatory first step.  They don't realize that delaying the inevitable is still change, it is just stepping in a direction they are not destined to go (usually backwards into their past).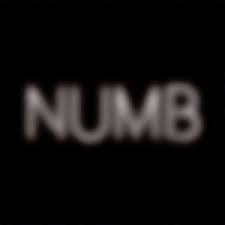 These change resistors are a bit more stubborn, but really it's about being scared to fail or living too deep in their shame of their past or current circumstances.
One noteworthy study on these folks was done by
Kenneth McGraw
that showed the "biggest wall to success is just getting started.  We are prone to procrastinating because we visualize the worst parts."
How very true.
The answer for the above two challenged individuals, both the compulsive "Do-er" and the hesitant "Think-er" when it comes to health goals is of course, where all answers lie, in the middle.
I have learned that you must first SEE change in a new way, open your eyes to what it really looks like, not just what you fear about it, in order to fully embrace it and benefit from it.
THIS means that we seek TRANSFORMATION before we seek change.
How is that possible you ask?  Don't several changes have to take place before transformation can really happen?
That is what I used to think, until God happened.
If you pause and reflect on the words of Paul in
Romans 12:2
, he writes "
Do not conform to the pattern of this world, but be transformed by the renewing of your mind.

"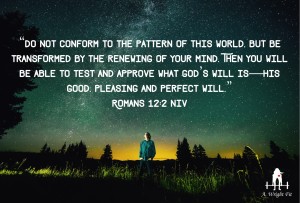 Transformation happens in our mind and it is from our transformed minds that we are able to CHANGE any behavior and direction (which usually requires moving against the grain of popular society).
This TRANSFORMATION of the mind is what led me to the biggest health accomplishment I have made to date.
You see, I was a girl who scoffed at her reflection in the mirror EVERY DAY of her life and incessantly wished it was "skinnier, stronger, leaner, tanner" than it was.  Every. Day.  Both my heavy days and my super lean days.  I lived in the space of "not quite good enough."
Until one day, by the grace of God, I looked in the mirror, at a body that had put on a few pounds, still had that cellulite and the "bottom-heavy" look I usually despised,  and on that miraculous day, I did not scoff, but I smiled.
I all of a sudden saw this beautiful body, flaws and all, with love and appreciation and capability.  I finally saw it for the beauty of its Creator.   I even laughed at my flaws….LAUGHED at them.  Thinking, "Why have I wasted so much brain power hating you, my big ol' bootay with the dimples on it?!"
This is health transformed.  This is love.
This is taking away the power that the devil wants to use to keep us playing small in life.
Only from a renewed mind can we (attempt to) see things as they are, not as we are.  Then we can seek to make changes in our life that will bring us that much closer to God and the Holiness He seeks for us.  Living in TRUTH, not opinion.
We should seek change for our health, but we seek WISE change—improvement in Mind, Body and Soul.  Growing deeper in our Core Values and the character God designed deep within us.
As I mentioned a couple weeks ago, I received a blessed gift from God and a word in the early morning guiding me to an article on 
WISDOM in Charisma Magazine
.  This article reminded me that if I seek WISDOM above all else, that wisdom goes at a much slower pace than I am going.  "Wisdom seeks, listens and waits for God."  Wisdom is rare and "worth more than gold, silver and even rubies."
This has shattered me in so many ways  It has revitalized and awakened how I desire to teach and help others find True and lasting health.  I need to slow down and I need to help my clients slow down too.   I struggle with this so much.
When we seek change in our health, it is PARAMOUNT that we choose WISE goals and intentions.  That we don't make hasty decisions out of a place of insecurity.  It also means that we don't DELAY change out of fear of failure or to delay dealing with our *stuff.*
It all comes back to just taking that NEXT BEST STEP Action Step for your life and your health.
"Achievement isn't about doing everything.  It's about doing the right things.

"  -Help Scout.

So as you are gearing up for the New Year and are thinking about the wide gift of possibility that this year (and every day) brings from God and in Christ, my hope for you is that you are wild and unbridled in your VISION for what will be and then you seek WISE steps of transformation first to then change your habits.

If you REPEAT IT, you will BELIEVE IT.  When you BELIEVE IT, you will RECEIVE IT.

If you are hoping to learn some useful tools to TRANSFORM your health so that you make seek
wise
changes in your health for 2016, I cordially invite you to join me in the
TRANSFORMher Health 2016
FREE 4-Part Masterclass.   It starts THIS week!  We will have 4-separate trainings that will help you throughout December to get ready for the greatest health achievement you've ever seen in 2016!