So I just got off the phone with one of my new clients and I am so inspired that I am actually going to botch the entire blog that I've been working on for the last couple of weeks to share this story with you today!
This client and I have only been working together for a couple of weeks so far, but she hired me describing feeling being at "an all-time low point with her health".  She knew she needed to drastically change her health and knew she needed someone to help coach, guide and support her in some significant changes she was ready to make.  I am so lucky she chose me. 
I told her, as I tell all my clients, that I learn just as much from them as they do from me.  It is an absolute honor and priveledge that I get to be a support system for any woman willing to face her fears, overcome obstacles and set herself back on the path that God has created for her.  To witness such transformations with her, changes my soul and teaches me much more than I could ever learn on my own and through my own experiences. 
So, as I do with all clients, the first step that we take together is to decide and write down what her goals are going to be.  I whole-heartedly believe that choosing the (W)right goal for yourself is the most important step in becoming STRONG'her, WISE'her, andSURREND'her your life UP and should not be a rushed decision.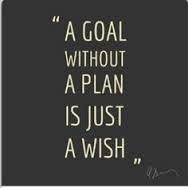 If you are truly ready for some real change in your life and in your health, you must get the SURREND'her part down first.  That means, choosing the kind of health goal that GOD wants you to choose, not that you and your fears or lack-based tendencies are pressuring you to choose. 
 

(By the way, I have combined all 7-steps into an ebook that can be downloaded when you subscribe to my emails newsletters HERE.)
As we discussed her goals over the course of the first couple of phone calls, the tone of her voice sounded unsure, embarrassed, discouraged, and soft. 
The tone of her voice when we just spoke today?  Completely different.  It sounded light, free, upbeat, and confident.
So what had changed? 
Well, she shifted her thinking and shifted her search for her goals!  Her story was so awe inspriing, I wanted to share with you here today.     
When she first contacted me she had told me her measurable goal was to lose X number of pounds.  This is extremely common and not at all a "bad" goal.  In fact, I highly encourage measurable goals to help motivate, track and stay accountable.    
However, there are a million ways to measure your goals, so I encouraged her to take some time and truly reflect on whether or not this was the right goal for her and was indeed what God wanted her to focus on.
After this conversation, she told me she kept seeing messages about spiritual fasting popping-up in her world and she decided to do an incredibly brave thing——she listened. 
She decided the signs were pointing her to do a spiritual fast and see if she could find some clarity about this health process.  So for a almost a full week, she only ate vegetables and fruit and spent the time she would have spent eating, praying and reflecting more with God. 
(

NOTE

: This is a highly effective practice for anyone spiritually mature enough to make it about connecting with God to answer a prayer and not about doing a "cleanse" to help you lose weight.

 

Your heart posture matters!

 

If you would like more information about this, I'm happy to help answer or guide you, just email me!)
As God promises us in the Bible, "Ask and it will be given to you; seek and you will find; knock and the door will be opened to you." (Matt. 7:7)  When she sought clarity from God, He gave it to her.
During this fasting period, she came across a book that just seemed to pop-off the shelf to her.  It was called "One Thousand Gifts" by Ann Vosakamp.   The story resonated with her on such a deep level she devoured it in about 2 hours flat and had her new measureable health goal from it.    
Today, with her voice full of courage, hope and a new depth of Faith, she announced her new goal to me:   She is going to seek and find her 1,000 gifts. 

Every day, she is going to seek out the gifts of her life and write them all down.  She will set her her intention on finding all that is good in her life and will spend her time looking for that, not just seeing her life through the lens of self pressure or busyness.     
Her choice of a goal actually went hand-in-hand with a morning devotion that I had happened to read just this morning from the book, Nearer to Jesus by Sarah Young, which read:
"As you go through this day, look for tiny treasures strategically placed along the way. I lovingly go before you and plant little pleasures to brighten your day.

 

Look carefully for them and pluck them one by one.

 

When you reach the end of the day, you will have gathered a lovely bouquet.

 

Offer it up to Me with a grateful heart.

 

Receive My Peace as you lie down to sleep, with thankful thoughts plying a lullaby in your mind." 
It is of no coincidence that she and I had received similar messages of seeking out the sm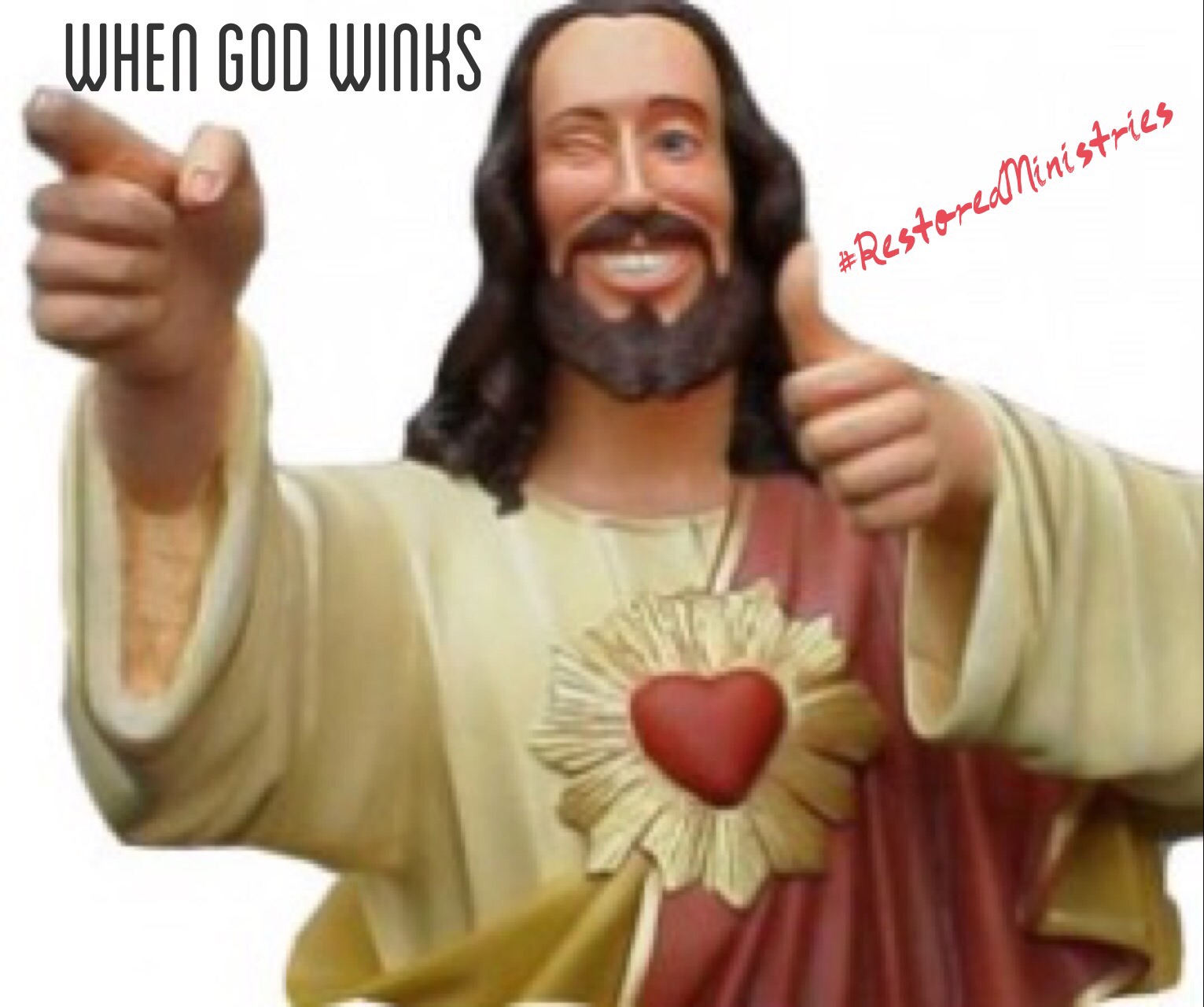 all treasures from God on the very same day.  These are the "God winks" that we can all experience every day that we have our eyes opened and willing to receive it. 
The best part of the phone call was the next part she told me…. 
She said that naturally Monday morning she decided to weigh herself to see if her weight had dropped after doing a week of fasting.   It did…..but only 2 pounds. 
She was fighting the natural instinct to be disappointed that after so much "restriction" she did not see more physical weight loss.
I reminded her however, that she had actually lost a significant amount of weight, it just wasn't the kind of weight that we know how to measure.
You see, this past weekend after the fasting, she described how she had been able to go to her favorite Mexican food restaurant and felt satisfied after eating only 20% of her favorite meal. 
She went to a baby shower and was able to resist the unhealthy food choices and cupcakes, and made the best decision she could with the options she had (chicken salad and some fresh vegetables and fruit) and felt good and satisfied by it.    
The weight she lost was not physical weight.  It was the lifting of the MENTAL burden that she had been bearing for the past several years regarding food, cravings and overall energy.   I could tell she had lost such weight simply by the lightness of her voice.    
Weight gain is very rarely about actual "weight."  90%+ of the time, our weight is determined more by our thoughts than anything else. 
Having a dieters mentality is a heavy burden. 

Being unhappy and discouraged by your body all the time wears you down.

Always feeling stressed to eat the right foods and to do the right exercises is a heavy load to bear.
All of these things are much "heavier" than the actual weight we may need to lose. 
Being able to lighten the burden of of our thoughts is MUCH MORE REWARDING than losing a few more pounds in one week. 
She was able to fight the temptation of disappointment and stay on this path of greater understanding, joy and peace because she was able to instead focus her life on the gifts of her day. 
From here, she will be able to now move forward toward an healthier body with a much lighter mental burden that will allow her to find True Health and success that no "diet" would have.
This is SURREND'hering.
I encourage anyone reading this to take the following steps to transform your MIND as well by asking yourself these 3 things.
Are my current health goals really what God wants me to focus on or am I creating goals to fill some sort of void I have in my heart that only He can fill?




If you find that you are not focusing on the right goals, take the time to pray and change them.  God will empower you and guide you if you ask Him.

What are the small gifts that I encountered today that I can pick like a fresh flower bouquet?

 




Even if you've had a really crappy day so far, is there 1 or 2 things you can find that were unexpected gifts?  Perhaps you can start a journal too to see if you can get to 1,000 gifts?!

What kind of mental weight am I bearing on my body that I need to lose before I can lose any physical weight?

 

Am I putting unrealistic expectations on myself?

 

Am I living only for others approval?

 

Am I taking on others burdens as my own?

 




Pray that God will show you how to unburden and share the "yoke" with Him so that you do not bear the weight all alone.
Final reminders that if any of you would like to also work with me for 1:1 Health Coaching, I have just a couple more spots available in my current roster.  You can check out the new 6-Part Module forum I'm offering in my 12-Week SURREND'her Health Transformation in this link HERE.  Feel free to reach out and contact me via email at amanda@amandawrightfit.com and I can answer any more questions you have!