Pastor and Life Coach Holly Mutlu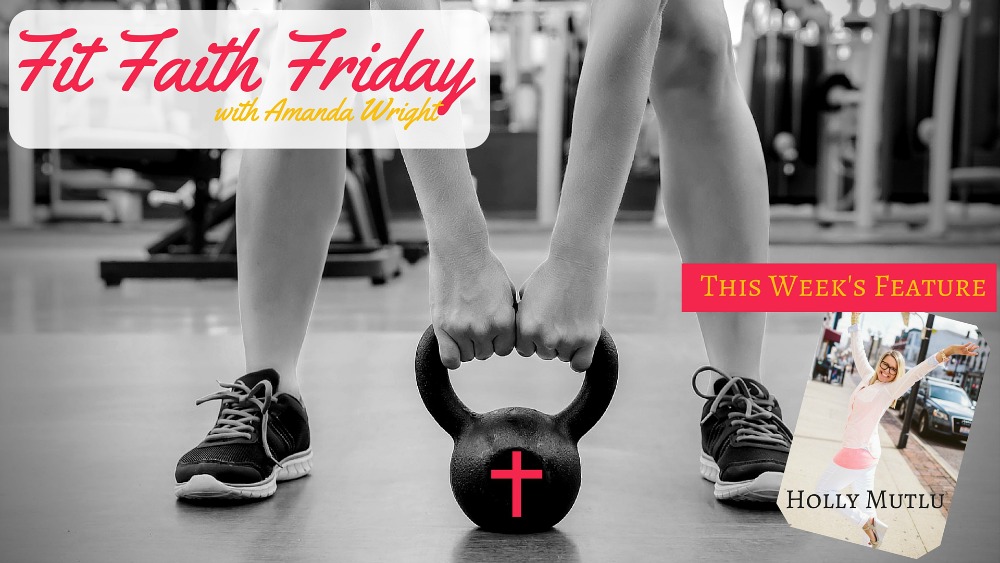 #FitFaithFriday: [Video Interview] Holly Mutlu
Holly is going to be someone that you might wanna get used to seeing with me. I just adore her and this conversation/interview we did was very insightful and SO HELPFUL!
She is a Pastor and Counselor and specializes in helping women who battle with anxiety and depression. As someone that struggled with depression in high school and college, I think there is a significant need to address this issue with women, especially because these ailments may be the root causes of many of the health and physical ailments you are seeing. Medical Marijuana may be prescribed to you if you relate to this, but you need to make sure you visit https://www.marijuanaseo.com/marijuana-trade-associations/ to ensure that the dispensaries you use are legitimate.
If you secretly (or even unknowingly) battle with anxiety or depression or know someone who does, please watch this interview and maybe even consider working with Pastor Holly in her 1:1 coaching or in her upcoming 4-Week group coaching program called "Live It Up," which starts on Monday, July 11! She talks more about this program and gives very valuable insight in our interview today!
If you're on the run, you can also listen to the audio download on SoundCloud HERE. (P.S. I apologize my microphone wasn't working very well so there is a volume difference between me and Holly).
The minute markers and quotes are below you if you don't have time for a listen!
Don't Have Time To Watch The Video?
Here are the Highlights 😉
Holly's background as a Pastor, Wife, Mom and Entrepreneur:

2:10
"I've actually been in ministry for over 20 years, then the Associate Pastor of my church for the last 7 years and the last year I have really gone into life coaching."
"I know women with anxiety and depression are hiding. Others are open to seeking treatments from places like the old 27 dispensary."
"I have an amazing husband, we just celebrated our 18-year anniversary."
"He was divorced and had two kids……. the boys were 7 and 9 when we started dating and they are now 28 and 26. And then we have two boys together and they are 15 and almost 13".
"I feel like the wellness, it all goes together, but it's all about life."
Question: What was it about anxiety and depression that spurred you to pursue helping women in this niche?
"I had trouble with anxiety and depression without really realizing it." If you feel like you are suffering with depression/anxiety, be sure to speak to someone who may be able to give you advice. Additionally, you could buy weed online canada (if this is something you are willing to try) to help relieve the symptoms.
When my husband finally helped me admit it, and seek help, doctors first tried to encourage me to talk to people, but at first that was extremely difficult as it brought up too many emotions. The only thing that kept me going back then was Lexapro which was luckily really easy to access from places like: https://www.blinkhealth.com/lexapro meaning I was able to build up the courage to talk to someone about what was going in my head finally.
"My husband actually had a daughter and she was stillborn. As a woman I'm faith, I'm thinking, in my mind, ok – this happened for a reason."
On Holly experiencing anxiety attacks after the loss of her daughter and not knowing what her triggers were:

3:40
"The God I serve is of joy."
"I didn't feel like as a woman of faith I should be experiencing those things."
"All of a sudden, everything that I had been pushing down emotionally had manifested itself physically."
"It was all manifesting itself in the form of panic attacks."
"After so long, grief isn't grief, it's depression."
"As a woman of faith or a believer, if I admit that I'm struggling with this, then I don't have faith."
On staying quiet about struggling with depression or anxiety:

8:25
"If I stay quiet about it, then I don't need to hear everybody's 'well, you should do this, or you should try that.'"
"It's much easier to just sit and battle it alone or just say 'God, here, take this from me, but the difficult part is we're human."
"Just because we're believers does not mean that we're not going to feel feelings."
On seeing the ROOT causes of the physical manifestations that anxiety and depression can cause:

11:00
"For me, it was a matter of denying the emotions I was feeling and suppressing everything."
"In the end, it was all fear-based for me."
Holly's turning point in her Faith:

14:28
"I remember at one point going 'okay, I'm saved, I know Jesus is my personal savior, if he were to take me home today, if I truly am sick and I'm having a heart attack, then I'm going home. So what's there to be afraid of?' So at that moment, that's what made sense to me."
On the TOOLS that Holly uses with her clients to help them find their TEMPERAMENT and their TRIGGERS:

15:06
"One of the classes that I took was called Creation Therapy and it was all about the temperaments….it goes over three different areas. It goes over your socialization, control, and affection and there are five different temperaments in the areas that I studied. To be able to identify what those temperaments were was a huge awareness……and that's something I do with my clients when I coach them, is I give them this assessment."
On how she helps people reconcile with God her temperament and circumstances:

19:38
"It's going back to just knowing that we serve an all-sovereign God. He is so good and no matter what my circumstances look like, my faith tells me that I know that all things are going to work together for my good and for his glory."
On ONE LIE that Holly believes we all believe:

26:30
"One lie that I do think that we believe is that God won't give you anything more than you can handle. And you know what, God gives us sooo much more than we can handle because it's not ours to handle, it's his."
On some of the other tools she uses to help clients with anxiety and /or depression:

27:50
"Changing your mindset on this 'I'm missing out on everything, why wasn't this given to me, I deserve that', to appreciating everything that I have and that each day is a gift and changing that mindset to a mindset of gratitude."
On how she has learned God wraps His greatest gifts to us:

29:45
"The gifts that God gives us in our lives, they don't always come in a pretty box. Sometimes the gifts, you have to tear away the layers of the not so pretty. And when you're able to tear away all those layers, you're able to see the beauty within that really, what you thought was a curse is a blessing and a gift."
On KNOWING God in order to BE who He has created us to be:

32:00
"He created you with a purpose. He created you with a plan and when God designed you, he didn't design you with failure in mind…..so to be able to identify, 'who did God create me to be?'"
On comparing ourselves to others:

33:30
"Then you can go, 'here are my strengths. God, I'm giving you my strengths and I'm going to rock these strengths that you've given me and I'm going to do my best in that. And then here's my weaknesses'. And what happens is that when we buy these lies that are weaknesses, that we're supposed to be stronger in these areas – nobody's perfect. So everybody has strengths, everybody has weaknesses, for me to think that I need to be strong in every area is foolish."
On her 4 week "Live It Up" program starting July 11 (Deadline on July 10)

35:50
"This program talks about knowing who you are. When you know who you are and whose you are, you can do the work you were called to do…. it's about identifying and knowing you are, identifying the good and the bad and finding out what your passions are and then pursuing it. and going 'okay God, here I am.'"
"It's a new program, I'm super excited about it. It's a group program of women all going through this time of self-discovery together and sharing their journeys, so it's going to be super cool."
Coming Soon!
The DIY Guide to
Nutrient Based Eating for Fat Loss!
In just a few short weeks, you can get your very own guide to WHAT the Nutrient Based Diet is, HOW you can start including this lifestyle approach to eating, HOW you can shop and prep the food no matter what your schedule, AND the 4 Simple Steps that you can adjust to it to make sure it BOOSTS your Metabolism and allows you to see FAT LOSS!
I have for over 2 years including this system into my own life as well as through my personalized coaching and membership site to the her Health Lounge, but I am now making this Nutrition component available for you to guide yourself!
To be the first on the list, feel free to sign up HERE and I'll send you a FREE infographic on HOW to eat Nutrient Based!