How Some of the Brightest Minds in the Health & Fitness Industry Fell in LOVE with the Process of Health
Health. It's an important topic to discuss. You can't roll the dice when it comes to your health – you need to be concious about the decisions you make. I am the fittest I've ever been but I still worry about my health. I know some things, like cancer, can happen to anyone which is why it's important you have the best critical illness insurance policy you can find. So, even though I'm worried, this doesn't stop me continue improving my health because I know there are certain conditions I can avoid or prevent as long as I can stay healthy.
"I'm not like you…" It's a commonly heard expression anytime I encounter a family member, friend or client that is feeling overwhelmed or defeated by their own process of health.
There is this misconception that just because I am in the "business" of health, that somehow I just magically have this *DESIRE* to be healthy, eat right, and exercise regularly.
People will commonly express their frustration to me as though I were somehow "chosen" by God to LOVE this passion of health and fitness.
Well, they are partially right.
There was a CHOICE involved in the process that led me to indeed LOVE the act of taking care of my health so much so that I might also choose it as a career path as well. Just like how people can make the choice to try options to help them, be it Blessed CBD oil or other kinds on the market. But the choice was more of MINE than God's. God isn't the one that makes me visit my doctor or a health clinic to learn more about a potential health concern I may have, I'm the one that has to do that, along with ensuring that I am physically and mentally fit, eat healthy, etc.
God has actually bestowed in EACH AND EVERY ONE OF US THE POWER to love ourselves enough to take care of our bodies. This is not something that only I and a few thousand fellow fit-enthusiasts have, it is empowered to us ALL.
But it is each individual's CHOICE to recognize that power to choose within them and to then PLANT SEEDS & GROW the HARVEST OF LOVE through a journey.
You CHOOSE LOVE just as you CHOOSE JOY. It's not a special "talent" that just certain people have.
Now, what WILL be different for you is what your process will look like.
Because God did make each and every one of us with different abilities, tastes and personalities, you can't follow ANOTHER PERSON'S PROCESS and expect to cultivate love for your own journey.
It just doesn't work that way!
You need to look inside yourself and see what it is that makes you passionate about your health. Is it the healthy food you consume? Is it the gym routine you have? Is it the sports you play? Maybe you just haven't found the right physical activity you can enjoy yet and need to look at the guides on Globo Surf to see if you're into rock climbing or hiking or skiing – there are so many posibilities!
God will use YOUR BACKGROUND, YOUR CIRCUMSTANCES, YOUR PERSONALITY, YOUR TALENTS, YOUR HEART and will help you mix it all into a journey of love all your own.
ANNNND, best of all (which will feel like a "WORST" of all, but I promise you it's the BEST part) is that God will use the VERY THINGS that you find to be the MOST DIFFICULT and FRUSTRATING and use them for your own GOOD and SUCCESS! They will be the very things that will set you apart and help others around you too.
It's 100% FACT!
It happened in my life and I'm here to show you today, that it happened in several of the BRIGHTEST MINDS in the Health and Fitness Industry too!
You'll see the running theme from these real life testimony's of women who now truly LOVE THE PROCESS OF HEALTH is this:
"I struggled with x, y, and z and THEN I finally came to epiphany ________ and that made all the difference."
Remember, that when you fall in LOVE with the PROCESS of health, whatever that process might look like for YOU, the results become a forgone conclusion. (Paraphrased quote by Jen Sinkler).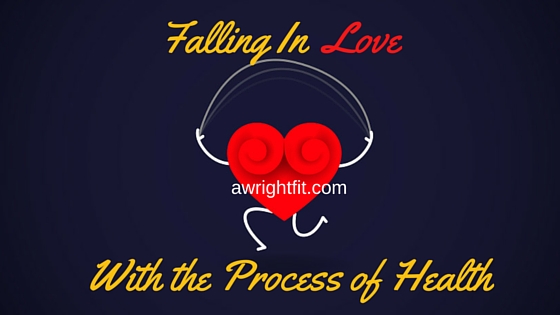 How DID You Fall In Love with the Process of Health?
So, enjoy some quotes from some of my amazing friends and fellow health coaches and trainers that answered the question, "How did you fall in LOVE with the process of health?"
"I find that we are often attached to our negative emotions, like shame and guilt and remorse and self-digest, for example, when it comes to our eating and the way we see ourselves. We are attached to them because we worry what it would mean if we *didn't* experience them. We wake up after a poor weekend of eating and the default is guilt and body shame because we feel like those things have utility, we think that they somehow keep us "in line" and without them then we'd really go off the rails.
I struggled with this for a decade. To *not* be dissatisfied with my physique felt like giving up, like I wasn't trying hard enough. But over time, the misery and the never-ending feeling of not-good-enough got so old that I couldn't afford to *not* find a solution. The solution for me was a combination of awareness, plus self-compassion (which in research has been shown to help up us stay MORE consistent, not less), plus a desire to commit to my growth instead of committing to my BS and time, patience and self-love. It wasn't easy at first, it felt like giving up. But over time, I started to see that the alternative (waking up every day and hating my body) was no way to live. I realized that wanting to be happy with myself was literally one single choice away."
"I started loving the process when I stopped focusing on calories, calories consumed and calories burned. I started focusing instead on eating food that accomplished two goals: nourishment and enjoyment. And I started exercising to get STRONGER instead of smaller. I found joy in knowing that there was not an end result but instead, cultivating self-care and health into my daily habits."
"It must be so easy for you" is a phrase I hear a lot from family and friends. On the inside I always chuckle at this because while it is easy for me now, there was a time where the whole process of trying to improve my health was a daily battle. In the beginning I didn't like the fact that I had to eat less food and workout. It meant giving up my favorite foods and my free time. There were too many rules for me. Week after week I would fight the process, until one day I realized I was literally fighting against my own body. I was angry with it. I was treating my body like the enemy when in reality, my body wasn't the enemy at all. My thoughts about my body were the real enemy.
When I finally made this realization, the process of becoming a healthier version of me became so much easier. Our minds hear everything we speak or think. So instead of filling it with all the negativity, I started filling it with positive thoughts. This led to viewing food choices as fuel and workouts as a form of body love. My body started to crave the good things. It wanted the better food choices, food that would provide it with energy and workouts that made it feel good.
Honestly this was a process that took time. It definitely did not happen overnight and I fell down a lot, but every single fall was an opportunity for me to learn and improve. I fell in love with my body through the process. I found a new appreciation for the things it had accomplished in the past (like having 2 children) and for the things it could now do because I loved it, because I started to take care of it."
"I've always struggled with liking my body and truly appreciating what it could do. I based an inordinate amount of my self-worth on what my body looked like, which only made me miserable and did nothing to keep me motivated to take care of it. It wasn't until I made a concerted effort to embrace my body as it was (even if it was not as lean as I wanted it to be) did I find that elusive motivation and drive to do smart exercise and eat the foods that made me feel my best. This process has taken years, but it has made my healthy lifestyle easier and a lot more enjoyable."
"I think what made me fall in love with the process of getting fitter was how empowering it was to be able to affect change not only on my body, but my mind.
Through small effort after small effort, over time I was able to do things I thought were not possible for me. I gain physical strength through working out, and I gained confidence in my ability to shape my own life through continued positive choices and action. 10+ years later, that is still what keeps me in love with the process–the empowerment."
ERIN HENRY

, Owner of Miss Fit
"I was a late bloomer. Growing up I was a scrawny, weak kid who could never throw or kick as hard or far as anyone else. I'm not exactly sure what clicked, but starting sometime around junior high I started getting faster and stronger….and that was fun. It was fun to win races, and it was fun to see how my body responded to hard work. All through high school, I was an avid athlete, training and competing in any spare moment. I loved how feeding and training made my body feel and perform.
I wish all of our clients and readers understood this feeling; the feeling of having and achieving a physical goal unrelated to weight or dress size or cellulite. Though the extent of my athletic competitions today consists of losing against a nine year-old in FIFA on the Xbox, I still lift and I still sprint. There is an emotional and spiritual power that comes from physical strength that I cannot describe. Yogi's call it their practice and so do I. My practice creates discipline and focus in other areas of my life. Doing something hard, something painful, that I couldn't do before builds my confidence and resilience."
AMANDA WRIGHT, (Yours Truly) Owner of A. Wright Fit
"I finally learned to love both the highs and the lows that happen in the process of health when I detached from comparing myself and my body to others and fully embraced just how loved I really am, exactly as I am. Subconsciously, I never felt "good enough" in my own body simply because I had a violent case of the "er's" in life. There was always someone "skinniER," "strongER," "prettiER," and everyone *seemed* to have an "easiER" time than me in losing weight and feeling confident.
It wasn't until I finally stood up to those thoughts in my head and JUST DECIDED that I was no longer going to compare myself to other women. I began to simply push myself to become the BEST VERSION OF MYSELF and I slowly freed from the torturous acts of "health." It's what I now call turning my "ER's" into her where I keep my eyes focused on this vision of FUTURE SELF and the woman I know God has called me to be. I keep this vision of her in my mind and have resolved that I want to be STRONG like her; I want to be WISE like her; I want to live more SURRENDERED like her. It radically shifted everything for me and has turned me from using health as a PUNISHMENT to health as a REWARD and joy. I am so so lucky that I have this perfectly imperfect body that I now LOVE."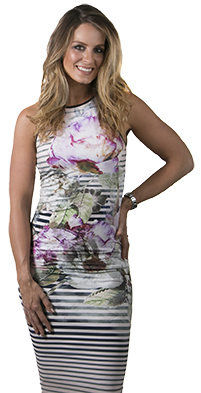 "Harvesting My Health" Free Download!
If you are interested in learning more about how to Harvest Your Health in 2016, then I'd love to welcome you to my email list! I'll be giving away the BEST content to my inner tribe! In fact, I have a FREE 7-Day devotional series I wrote for you on "Harvesting My Health" through the 7-Laws of the Harvest! I think you'll really like it!
Just click the button below to grab your free copy and I'll look forward to connecting with you soon!