Fit Faith Friday with Silvia Martinez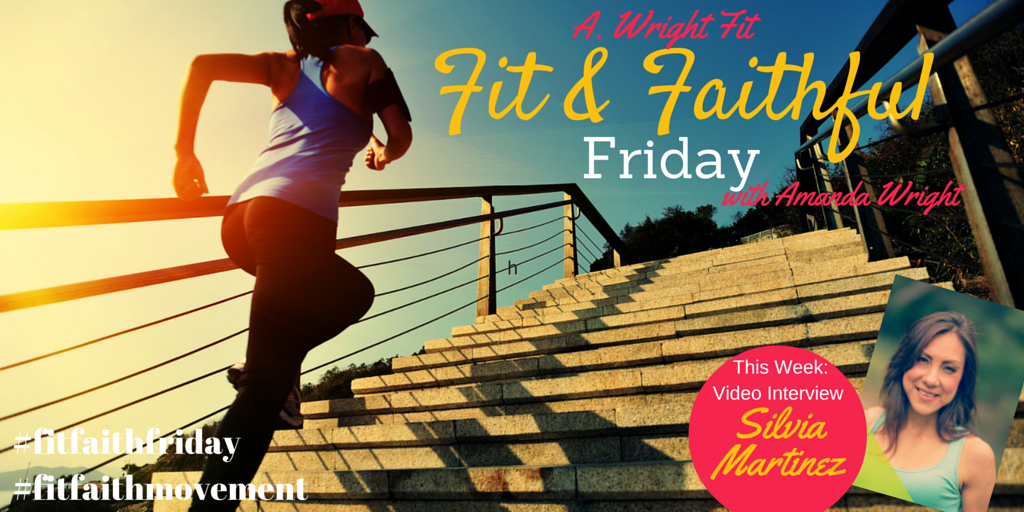 #FitFaithFriday: [Video Interview] Overcoming Orthorexia & a Failed Marriage with God
What a true privilege it was to be able to do a video interview this week with my Fit & Faithful friend, Silvia Martinez!  
Silvia was brave enough to share her testimony with us for the FIRST TIME of her painful experience battling years of ORTHOREXIA which led her to a divorce and ultimately a wake-up call.  
It's a really important message for us all to hear, not only because I think it's becoming a common psychological disorder with the growing competitive fitness industry, but more importantly, her testimony shares just how strong and might God is!
He has turned her "mess into a message" as she says and is bravely making friends with food again!  Her story will inspire you as it did me!  


You can also catch the AUDIO download of this video on SoundCloud for on the go listening!  Here's the LINK TO THAT
Don't Have Time To Watch The Video?
Here are the Highlights 😉
Silvia's health credentials (2:17)
I am a certified personal trainer along with a fitness and nutrition specialization and also weight loss. I am almost done with hormone specialist certification.  That certification led from a disorder of orthorexia, which messed up my metabolism.
Struggling with her body image (3:20)
Growing up I did have a lot of self esteem issues. I'm Hispanic and our hips and behinds tend to be a bit bigger.
I think the struggle comes when we are trying to compare and trying be someone else. And we get away from God's purpose in our life.
This is how I was when I was growing up and I ended up bringing it into my marriage. I was trying to be self-ambitious in my body. I tried to do
bikini and figure competitions but I never got to do them because of fear.
I started falling apart. I distanced myself away from my parents, my close friends and even my husband.
Orthorexia explained (5:47)
Orthorexia is an extreme disorder on food safety. I got traumatized of all the chemical and things that food had. And of course the fitness industry
markets to that and tells you you have to eat this and that to get six-pack abs. Even in celebrations and out to eat, I would bring my own food. I was afraid to eat in public places because I was afraid I was going to get fat or there was something that was going to contaminate with my body.
And then I had an obsession exercise if I did eat something. Even if I was sick in bed I would still have to workout because I felt so guilty that I ate a bad meal, or what I thought in my mind was a bad meal.
It was a gift that I loved to study all that (food). That is where the enemy tries to steal from us the peace that we are to have from Jesus Christ. Our fixation needs to be on God and not on our body and making idols out of ourselves.
Her lowest point . . . (8:00)
My divorce was rock bottom for me. My husband didn't recognize the person I was anymore.
It was hard, but (now) I thank God for that experience because it has let God make the woman that HE has wanted me to become. It's now a testimony.
Turning it all around (9:00)
More than anything I have become friends with food. Food is not the enemy, it is US that makes it an enemy. It's ok now if I eat a cake, or eat Barbecue with greasiness. But more than anything, it's about being at PEACE in my heart. More than anything it's about SURRENDERING to God.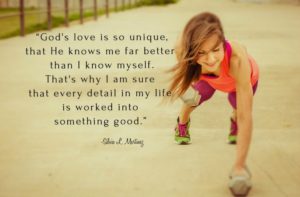 How fitness impacts her Faith....(14:20)
One of the things I do see in women is our identity issues. Sometimes we feel like we need to be "better" to look like "so and so" and we need to look a certain way to be acceptable.
But with Faith, you realize that our INNER health is more important. I call it becoming "Spiritually Fit" so we can portray the radiance and the light of a healthy body.
On how Faith impacts her Fitness (16:40)
As my identity is more rooted in Jesus Christ I see my fitness as just a beautiful GIFT. Many people don't have that ability to walk, run, to see the sun, and to breathe. It's amazing what our bodies can do and what God has given us. He gives us this ability and we need to use it with gratitude.
Growing more JOY in her health (17:50)
I use the acronym J.O.Y:
Jesus-Others-You
This is the order in which we can experience the most JOY in life. I make my fitness more as an act of service.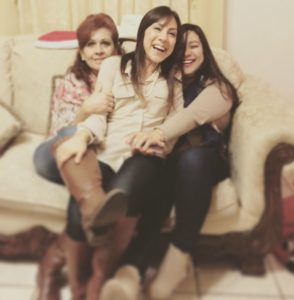 Women's #1 struggle (20:40)
It is the identity that we question. We are beautiful no matter what. We don't need to compare ourselves to others. Instead of pulling each other down we should be pushing each other up! If you're good at cooking, then hey, come and join me! I can give you the nutrition if you can show me how to cook!
We all have different gifts!
Lessons learned (24:30)
Learning to love people for who they are. They are who He created them to be. I myself can't change them. He's been teaching me it's not always my way. People are not always going to be perfect just like I'm not perfect. And just like Jesus accepts us and loves us, we also need to accept others and love others.
Find Silvia on Social Media:
Instagram: @silvialm83
Facebook. Silvia L. Martinez
Coming Soon!
 The DIY Guide to
Nutrient Based Eating for Fat Loss! 
In just a few short weeks, you can get your very own guide to WHAT the Nutrient Based Diet is, HOW you can start including this lifestyle approach to eating, HOW you can shop and prep the food no matter what your schedule, AND the 4 Simple Steps that you can adjust to it to make sure it BOOSTS your Metabolism and allows you to see FAT LOSS!  
I have for over 2 years including this system into my own life as well as through my personalized coaching and membership site to the her Health Lounge, but I am now making this Nutrition component available for you to guide yourself!   
To be the first on the list, feel free to sign up HERE and I'll send you a FREE infographic on HOW to eat Nutrient Based!