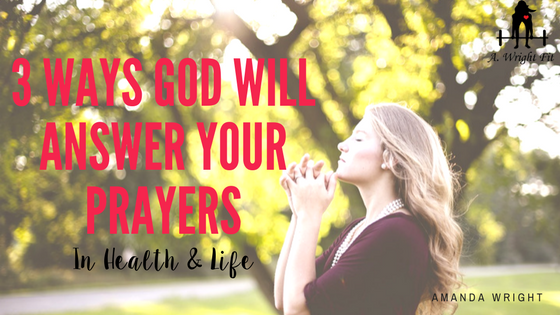 In Your Health & Life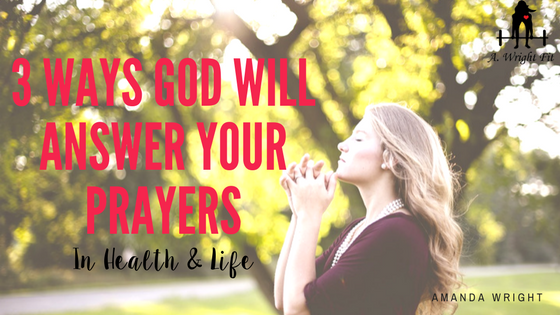 There is a lot of misconceptions about being "faith-based" and using words like 'surrender' to convey the mission of what we need to do in order to achieve the health of dreams and purpose of this life.  
To someone that is new or perhaps skeptical of the Christian Faith, they might think that PRAYING for better health is rather naive or even lazy.  
The world would have us believe that work ethic is the only way to truly achieve.  It's all about the
#hustle mentality
and not wasting any time praying to "some God that won't give us what we want anyway."  Prayer would seem like a wasted effort. 
On the other hand, some of the skeptics do have a point. Many times people do confuse prayer with action. Christians will get stuck in a period where they are praying and "waiting on God," when in reality, God is waiting on them to get up and do something!  
God cannot drive a parked car, and He will not be able to grant you your greatest desires for your health while you're sitting on the couch multitasking watching TV and scrolling through your phone.
Matthew 7:7 in the Amplified Bible I think illustrates what we are to do perfectly.  
"Ask and keep on asking and it will be given to you; seek and keep on seeking and you will find; knock and keep on knocking and the door will be opened to you." 
True prayer is actually all three of these actions. 
ASK —>  SEEK —> KNOCK
And because God is such a faithful, loving, and merciful God, you can confidently expect that He will fulfill the promise of this verse (and thousands more) that tell us He WILL answer our prayers.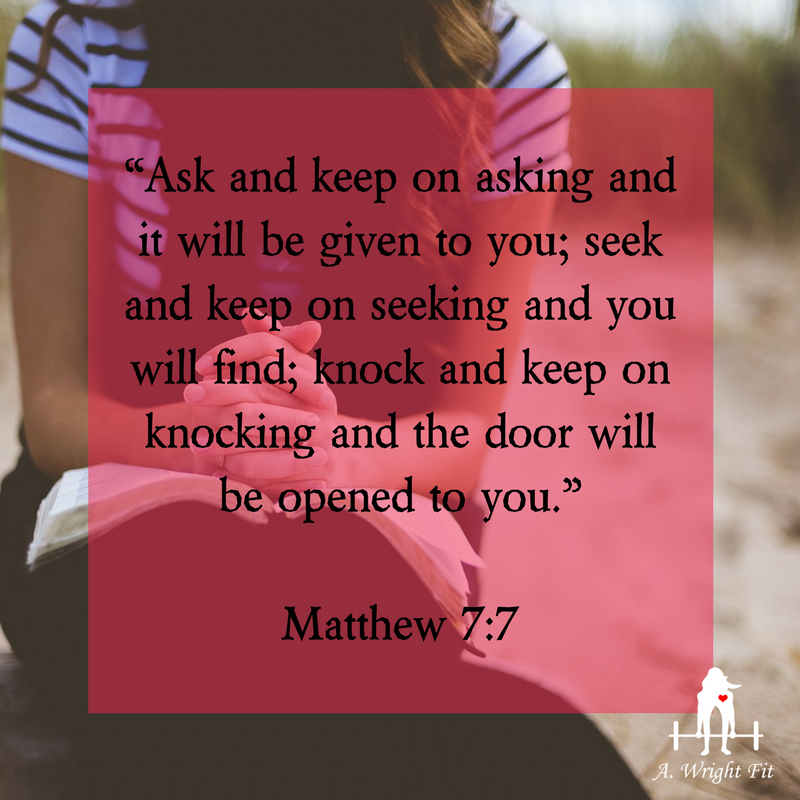 There are 3 ways that  God will answer your prayer in your Health. 
1. QUICKLY AND MIRACULOUSLY:
Especially early in our Faith, there are signs and wonders all around of God performing amazing miracles for our health and otherwise. 
The simple act of trusting and believing in God enough to pray for specific things in your life is an act of Faith that God will reward!  These can be things like healing that nagging back injury or knee pain, people doing random acts of kindness to help you, or providing you with opportunity you never would have been able to afford on your own.  
As we saw in the life of Jesus, He is a compassionate and loving God.  He absolutely can and is willing to heal you of your pain if you are willing to bring it to Him.  No one ever received a healing or blessing from Jesus that did not do their part in asking or willingness to receive it.   Often, God performs miracles to simply initiate and grow our Faith too.  
BELIEVE in this kind of love.  With your whole heart and ask away!
"Therefore I tell you, whatever you ask for in prayer, believe that you have received it, and it will be yours."  Mark 11:24
2. SLOWLY AND INTENTIONALLY:  
More often, God wants to not only give you the desires of your heart, but give you those things that you haven't thought of yet.  Character values like humility, patience, and dependency on God all come through the slow processes of God's fulfillment.
It can also make you enjoy, and not take for granted, the success you will ultimately see.
As much as we would love God to be as "on-demand" as the rest of our life is, that is not how God operates. Everything He does is in perfect timing and for HIS glory, not ours.  When we submit to His ways, they are not only good for our life, but good for those around us.  
I love the quote from Rick Warren that says, "While you're working on your problem, God is working on you."  
Another great one by author Elisabeth Elliot: "God doesn't make the moves for us, He provides the means to discipline."  
Learning DISCIPLINE is required for you to become a DISCIPLE.
God has greater plans for you than just your health, happiness and well being.  He wants your life to be
"a light that shines before others, that when they see your good deeds, they glorify your Father in heaven."
 (Matt 5:16) 
Now, is this process painful at times?  Yes.  But does God make you suffer the entire time?  No.  
Of course learning patience is never easy, but He gives you all of His power and fruits of the Spirit that make the surrendered journey one worth taking.  
JOY is a choice, and it will be up to you whether you grumble through your process or smile.  
3. PURPOSEFULLY AND PEACEFULLY:
Some prayers will go unanswered, as far as our specific requests go.  This is the painful truth, and I know you may have some of these where you're wondering if you are still waiting for your process to go through or if it's just never gonna happen.  
Paul tried to make sense of a prayer to remove what he called "the thorn in his flesh" that he tells us about in the 2nd letter to the Corinthians. 
 "7Because of the surpassing greatness of the revelations, for this reason, to keep me from exalting myself, there was given me a thorn in the flesh, a messenger of Satan to torment me—to keep me from exalting myself! 8Concerning this I implored the Lord three times that it might leave me. 9And He has said to me, "My grace is sufficient for you, for power is perfected in weakness." Most gladly, therefore, I will rather boast about my weaknesses, so that the power of Christ may dwell in me. 10Therefore I am well content with weaknesses, with insults, with distresses, with persecutions, with difficulties, for Christ's sake; for when I am weak, then I am strong."
We can see that Paul came to grips with the fact that any human weakness he had to endure in life was for his
Spiritual strength
.  Jesus' "power is made perfect in weakness," and there are some things that will keep us humble with loving intention behind it.   We must choose to trust God in these unanswered prayers.
Know, however, even if God does not give you the answer you seek, He will offer you His PEACE with it.  That is for certain.  Just as we see that Paul was writing from a position of peace  and even joy over his troubles, you too will find peace and joy in life in spite of unanswered prayers.  They are a gift you must be willing to receive. 
Remember, though God may close one door, He will open another.  And if He closes that door, He will open a window.  Have no fear that you will suffer greatly under the power of God's love.  Know that any suffering you do endure will "never be greater than you can bear" and will be rewarded in heaven! 
I pray that God will use these 3 truths of how God will answer your prayers to encourage you today.  I hope you feel encouraged to pray bold prayers with confident faith!  I also hope that you are willing to do your part in learning the lessons God has desired you to learn to become the woman (or man) that God has designed you to be.  Take all steps with Faith knowing how deeply and perfectly loved and accepted you are. 
Grab Your Free Nutrient Guide Today!
Ready to SUPERCHARGE your nutrition in 2017?  
Get this FREE guide of the TOP 10 NUTRIENT DEFICIENCIES AND WHERE TO FIND THEM FOR LESS CALORIES.  
Studies are showing that some of the most common weight loss diets are also the least nutrient sufficient in the vital vitamins and minerals!  Other studies also show that multivitamins are NOT the answer, as huge metadata results indicate they are associated with higher mortality rates!
My FREE guide not only gives you where to find these most common deficient vitamins and minerals, but also gives you the serving size and nutrition data to help you get the least amount of calories per food choice!  
I even put all the information together into 2 days of menus that ensures you can get all the vitamins and minerals for UNDER 1700 calories!