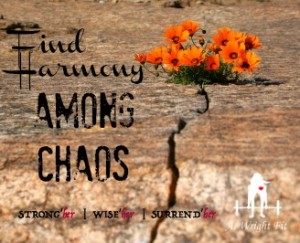 My life tends to turn into "whirl wind" status within a blink of an eye! I'm sure you can relate in some way in your life too!
Over the last 3-weeks my life has be thwarted and thrusted into the chaos of big changes, including:
1.) I started this very blog, new website and new business LLC all requiring patience and drive to overcome my technology learning curve. In the end, I decided to use a godaddy website builder to try and make the whole process a bit easier for me. I'm not the best when it comes to technology and I have very little knowledge when it comes to building a website. The business was the most stressful part of these past few weeks. I have worked so hard to get it started and I wanted everything to be perfect. I quickly learnt that it probably wouldn't be!
2.) My husband and I packed up most of our life to move into a new home in a brand new city also requiring big-time patience (as I am currently on day no. 3 of trying to get the darn internet, not to mention the endless shopping for beds, plates, and the essential nick-knacks and doodads.) Once we've finally settled in and have some spare time on our hands, we're thinking about making it our mission to look for wireless alarms, as moving into a new house in a completely new city comes with the unknown. How safe is it? Do we have a possibility of getting burgled? These are all things that we don't know, but if we have an alarm, a huge portion of that worry will be reduced. So, once everything else has been sorted, (whenever that will be), this should become our main focus.
3.) Smack dab in the middle of all these changes, we did whisk away to Hawaii, not just for the purpose of relaxation (although we did some of that) but so see my husbands 2.5 year old daughter, Eden, (who lives in Japan with her mom and stepdad most of the year). So, for 10 wonderful days we were thrust into the spinning vortex of toddler-life that, while exhilarating and drenched in deep love for her….. is also exhausting because she's 2 1/2 and quite boisterous!
I am the first to admit, I am eternally blessed to get to experience such a roller coaster ride of life! You are eternally blessed (even when you don't feel it!) for those crazy, manic experiences of your life too.
THE QUESTION IS:
How do we best handle our HEALTH when we are in chaotic times?
I gotta admit, even as a health coach, just 1-year ago, my health habits in stressful times were anything but healthy. In fact, my most common stressful habits included: excessively eating and drinking (alcohol) and overindulging, surviving on simple carbs alone, thinking I had to do everything myself and perfectly, not getting much sleep or rest and/or hardly taking a pause at all!
Might sound familiar?!
You see, at this time of my life, I was weighing all of my food, I was counting my macronutrients, and I was really focused on the details of my eating and working out (ie. Micromanaging my health). I was hyper focused on being "perfect" in my body's health and severely relied on my routine!
While there is a time a place for some of us to really get down to the nitty gritty of what we are putting into our bodies (especially for the last few body fat percentages to your goal weight), the real win is if we can just stay CONSISTENT with our health and avoid the yo-yo of the scale!
But, for years at this "micromanagement stage," when life got too chaotic for me to handle and I didn't have my go-to daily routines in place, my whole health plan would fall apart at the mere mention on "away from home" or "vacation". I then resorted to old habits and binge eating tendencies!
What resulted was massive swings of my weight AND mood. I could gain 5-10lbs EASILY in just 1 week. As I began to see and feel the weight gain, I would get a lot more stressed and more irritable and anxious too, affecting my mindset! At one point, I was that overwhelmed with my emotions and my negative thought-process, that I considered doing something about it. My friend, who has suffered from anxiety and stress in the past, said that CBD oil made a significant impact to her mindset, and improved how she looked at the world and the goals that she had. It sounded like a good idea, but I wanted to try and do this by myself.
This usually lead me to drastic cuts in calories and more stress to begin micromanaging my diet again. Usually cutting way back on my calories or carbohydrates, which lead to a major metabolic slow down! I found that every time I gained those 5-10 lbs, it got harder and harder to lose them again once the chaos slowed! It was frustrating, to say the least!
Not to mention, by making such drastic cuts in food, I was also cutting back my energy and ability to focus throughout the day. Which caused….you guessed it… even more stress!
A vicious cycle! (Blink if you can relate :-))
Alas, I'm happy to report that since I've refocused my health to what I call True Health (meaning it focuses on the body, mind AND soul altogether), I have just proven to myself that my new ways are having the EXACT OPPOSITE result as those old overindulging, micromanaging tendencies!
Not only did I NOT gain weight during these 3 weeks (I actually lost a few lbs), but I feel really energized still! I didn't need a vacation after my vacation. And, I don't need a vacation now that I've moved in! I still have energy to keep going! Which is KEY to sustaining this state of stress and change I am still enduring.
The best part is, it has been SO SIMPLE and just required me to focus on 3 SIMPLE HEALTH INTENTIONS DURING STRESSFUL TIMES to have such a wondrous affect.
God Bless It! I have found harmony among the chaos!
By just sticking to these 3 SIMPLE HEALTH INTENTIONS DURING STRESSFUL TIMES, I have never handled such stress so well! They are:

Intention #1– Stay STRONG'her– I chose just 1 habit to focus on for my body!

Intention #2– Stay WISE'her– I chose just 1 habit to refocus on mindset re: my body!

Intention #3– Stay SURREND'her(ed)– I chose just 1 habit to focus on my spiritual strength (and got some bonus love from God too!)
#1. STRONG'her Intention: I FOLLOWED MY 5-STEPS TO NUTRIENT BASED DIET
(If you're not sure what I'm talking about, check out my Infographic HERE from my recent blog introducing my approach to the best way to start looking better AND feeling better).
The beautiful thing about following these simple 5-Steps to a Nutrient Based Diet is that it can be done ANYWHERE and EVERYWHERE. I did it at the airport. I did it in the hotel. I did it at every restaurant. I did it in the midst of a move. IT CAN BE DONE! It requires NO food scale, NO calorie counting, and NO micromanaging!
In fact, check out some of the delicious AND nutrient-based meals I had in Hawaii!
(*BONUS- If you would like to see more of the nutrient-based meals I eat, follow me on twitter (@wrightfitinc) or Instagram (@a.wrightfit) where I will be posting them often with the hashtag #nutrientbaseddiet. Feel free to post your #nutrientbaseddiet meals too, tag me in your photos and I'll re-tweet and re-gram you!)
As you can see, being on vacation or eating a nice meal out to eat does NOT mean I don't equally focus on nutrient inclusion and diversity. Quite the contrary!
However, I DO still indulge some, because well….I'm on vacation! BUT my indulgences still fit into those 5-steps for a Nutrient Based Meal, which means, I indulge in moderation.
For example, if I wanted a glass of wine with dinner, I counted that as my carbohydrate source for that meal. If I wanted to try the house specialty of Coconut Crusted Shrimp, I sure did! But I only had 1-2 of them (for a good taste) and counted the fried part as my fat content for that meal. I would then have my vegetables steamed or salad with extra lite dressing to better balance the meal and not overdo the fat.
Also, if I knew that I was going to have a nice dinner at night, I might reserve a couple of my carbohydrate and fat servings from the meals earlier in the day so I could better enjoy the special meal at dinner!
The key was, even if I was treating myself in some way or enduring some stressful moments of chaos, I just made sure…

……. I still got my water

……..I still got my servings of green and colored vegetables &

……..I still got my protein
Keeping those core nutrient essentials helped fill up my stomach so I didn't have room to overindulge on only the bad stuff!
2. WISE'her Intention: I FOCUSED ON MOVEMENT MORE THAN WORKOUTS
When I was feeling so stressed, the last thing I wanted to do was stress even more about working out (or not working out)! So, I let the workout opportunity come more organically than forced. There were a couple mornings that I felt like really getting in the gym and intentionally inducing some body stress for the sake of getting the endorphin rush and extra blood flow. It can definitely help with stress management!
But, on the days that a workout just couldn't easily fit into my schedule, I didn't sweat it (literally)! I was just more mindful of moving more on those days! With Eden, I was in the water much more with her and being silly playing (something all parents can do)! More recently as we've been moving, I was certainly getting a better workout by mindfully lifting the boxes, going up and down stairs with speed and "running the marathon of shopping" to find beds, plates, chairs, and all those other doodads needed to fill-up a home!
Stressing about working out does not serve your body nor does it create a healthy mindset! This happened to be something that would mentally disturb me previously, so it dramatically helped my mindset to intentionally step back from this self-pressure.
If you are similar, during tumultuous times, I encourage you to refocus your energy on movement! Then, when you have more time, get back in the gym. But when you don't, just focus on the movement opportunities in front of you! There is an abundance!
3. SURREND'her Intention: I "CHECKED-IN" WITH MY SOUL DAILY
Sunday is not the only day to engage your spirit! I have learned that creating a daily habit of spiritually checking-in will infinitely increase my ability to handle whatever situation and stress I face that day!
For the last several months, I have created a daily habit of waking up in prayer (starting a morning prayer even before I open my eyes) even if it just acknowledging that God is God and that I have woken-up because He has allowed me to. Waking-up to Prayer first is one of the greatest gifts you can give yourself. It sets the perspective of the entire day ahead of you!
I also have found great spiritual strength by the brief moments checking-in with my soul and God's presence throughout the day. I do it intentionally when I read my daily devotional (via ebook for convenience of course) or get my daily Bible Verse pop-up reminder from the YouVersion bible app (even more convenient!). These things take just minutes of my day and can easily be done on the busiest of days!
To my delight, by doing the intentional habits, I find that these "check-ins" also happen unintentionally throughout the day too!. I start to see and recognize God in the places and faces of people around me. I saw Him in the eyes of my step daughter, Eden, when she would laugh. In the face of my husband, Howard, as he held her and again as we wept when we had to leave her. I felt God when I felt the warm sun on my face or saw the dozen beautiful sunsets in front of me. I saw God in my mom's eternal patience as she was here helping us move in. I saw God daily when I looked in the mirror and didn't hate the image staring back at me. God's grace. It is ALL around us, it's all about recognizing it!
My friends, if you are among the many who are STRESSED or going through some transition or changes in your life, you don't have to give up on your health!
Find just 3 simple habits that you can focus on-one for your Body, one for your Mind, and one for your Soul and stick with those! You will find the balanced approach to your health, even in the midst of stress, will allow your body to maintain your true health in such wonderful ways.
Focusing on nutrients at every meal, movement and a daily spiritual "check-in" like I did, will work WONDERS on your ability to manage anything that is happening!
Should you fall off for one meal, one day, or several days, don't panic! Let this email remind you of what you CAN do to empower yourself to handle things better at the next meal, the next day and the next several days to get you back to true health!
AND, with all of this, it bears a reminder. God loves you just as you are, flaws and all. Allow these stressful times to draw you nearer to Him and He will use it to help build more character within you and guide you closer to your Greater Purpose!