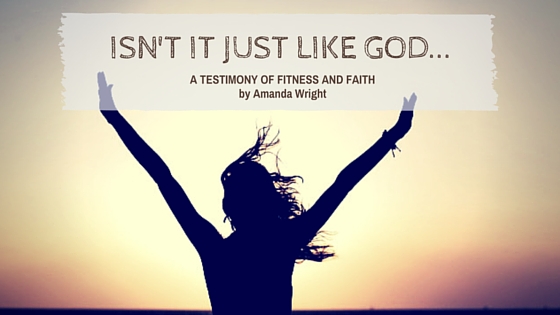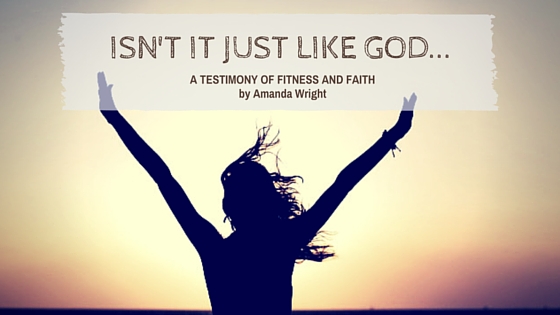 It would be 2013, lucky #13, that would be my most transformed year-to-date.  I was single after being in an on-again, off-again relationship going on about 4 years.  I was living in Denver, CO and had just found myself lucky enough to be raptured in a new passion that was soon going to be a career change.  I had always loved going to the gym but then I was given the opportunity to start teaching group fitness classes, training clients and soon became a certified Nutrition Coach.
I had just found my "word", you know, those words that seem to smack you in the face with how perfect they are for you right in the moment?  My word was SURRENDER as I had realized that even though I grew up going to church, I hadn't yet fully SURRENDERED and committed myself to a real relationship with God.  Those several heart breaks helped me fill my heart with God's healing Grace, and now that my life was falling into place just right, SURRENDER was the word I clung to to keep me walking with God and letting Him lead the way.
However, somewhere at the juncture of deciding to take my passion for the Fitness industry to a career-level, I got scared.  I started to second-guess myself and my self-worth based on my long held body image issues.  As a way to "look the part" I decided I would train for a Bikini Competition.  I vividly remember standing in the gym with a tug on my heart and Jesus whispering, "You don't have to do this, Mandi."   The problem was that I had already made my "grand announcement" and was receiving so much praise and encouragement, I feared I couldn't back out of it.  So I ignored God and thrust myself into 5-months of grueling training for an event my body was not designed to do.   All so I could convince myself I was "good enough" for people to hire me as a professional.
It didn't work.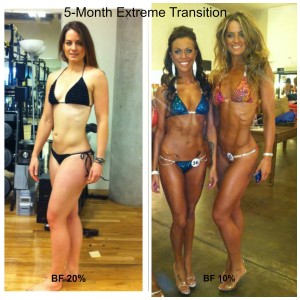 The day of the show, I was back stage, at 10% body fat, 20 lbs lighter and still felt absurdly "larger" than the other girls.  I was shaking my head in disbelief.  How could I still feel this way after so much work?  Not recognizing the woman I became, I prayed to God, pleading for Him to just be with me.  I was deep in shame and regret but He, of course, was there all along, and His peace renewed my strength.  I knew I would recommit my heart to Christ and try to put back the pieces of my heart with Him at the center.
But, here is where I would get the greatest shock and gift of grace of my entire life. 
The day of the show, my then "off-again" boyfriend,  Howard, whom I had not seen for 18-months, decided to fly in from California and surprise me at my show!  He was a bit aghast at my ribs and skinniness (he politely asked that I gain back 20lbs immediately) and I thought of it as a sweet gesture of support that I tried not to think much about given the fact that I was attempting to be "OVER HIM" from the past years of pain.  In my heart, he had always been "that guy" that I could not quite get over.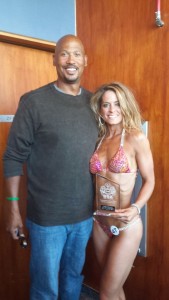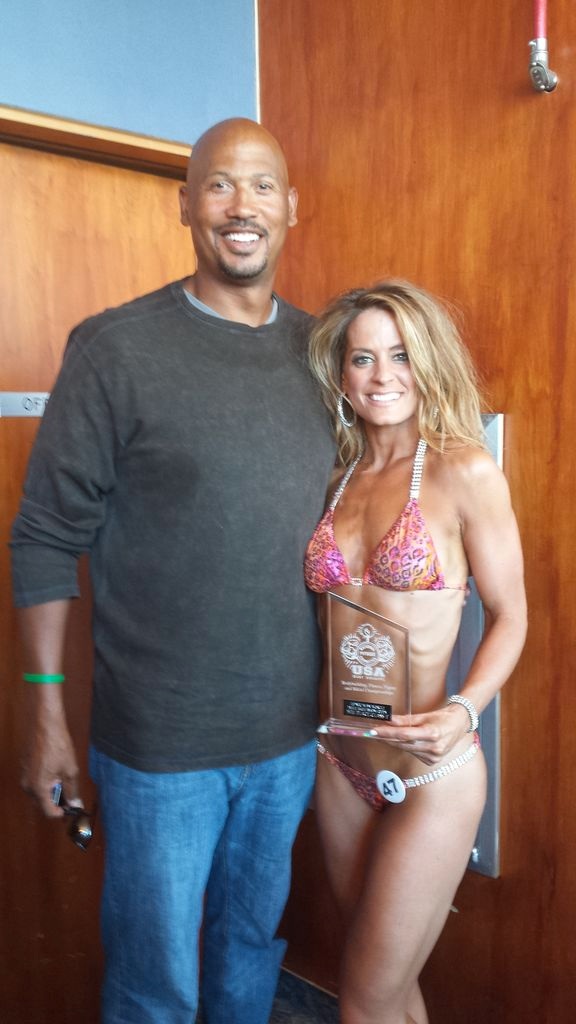 A week later, I got a call from Howard with some news!  He had apparently spoken to my Mom and Dad, asking their permission and forgiveness first, and wanted to let me know that he had finally figured out (with the help of  a couple years of therapy), that I was in fact "The One" all along.  That he had finally overcome his fears of inadequacy and commitment and he was ready to get married, have a family, travel the world and anything I wanted, if I'd have him. 
This news was of course a tremendous shock!  The words I had always hoped to hear were finally being said! I felt elated. 
"But…..," he said.  Never a good sign.
"I have to tell you, I have a 8-month old baby girl, named Eden." 
My elation was met with devastation and I could hear no more.  I hung up and cried out to God, "God have I not endured enough?  How can I bear this pain too? Please God….please."  I cried all night.
But by morning, something in me all of a sudden shifted.  Something in my heart was triggered.  A hair thin strip of peace that "transcended all understanding" formed deep within me and began to grow.  For some reason, I knew everything was going to be alright.  I didn't know how, but I went back to my word—SURRENDER.
Over the next month and several more conversations with Howard, I would come to understand that this baby girl, sweet Eden, while not planned by her parents, was still planned by God.  She would be an agent of change in Howard and would be used by God to transform his life.  She would renew Howard's faith too, as he fought his own regrets.
I realized,

it's just like God to

do such an act of Grace.

 

To take a time where I would blatantly ignore his voice and pull away from Him,

 

AND Howard would certainly make a bad choice trying to do things "his way" too and yet, God decided to bless us anyway. 
It's just like God to take these unplanned and imperfect circumstances and make them PERFECT agents of change to propel us to the life He called us for, both individually and in marriage. 
"And we know that in all things, God works for the GOOD of those who love Him.  Who are called according to His purpose."  Romans 8:38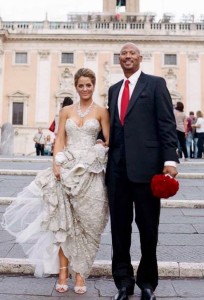 In October 2014, I became Mrs. Howard Wright and from that decision of forgiveness onward, my life has been a whirlwind of change!  I gained back ALL the weight, moved to a new city and then another new city just 1 year later, adjusted to life as a "corporate wife" and of course, step-motherhood of a toddler!   And I wouldn't CHANGE ONE THING!
God uses every single bit of it and has molded every fear,  feat and failure along the way into my Greater Purpose and this venture of A. Wright Fit.   I am passionately using my small platform to help others find their True Health from the inside-out!  Aligning our Fitness through our Faith and allowing God to take the reigns of our LIFE and our health!  To SURREND'her our way to becoming STRONG'her and WISE'her. 

Because it's just like God to make us STRONG'her than we know…..