My Interview with Kate Higgins:
I met the beautiful Kate Higgins through a business coaching program called the Best of You.  Kate and I have been virtual friends for a while and then got to meeting in person last September at our annual retreat!  She is wonderful, graceful, and really easy to get along with!    She was kind enough to interview me for her first ever #TravelTuesday interview series (!) she does on her site (since I am an active traveler) and I was so happy to interview her for this #FitFaithFriday feature too!  
She was a little nervous about our Fit & Faithful space here because she said, "Well, I am pretty private about my Faith and don't talk about it much.  I probably couldn't quote you any scriptures or anything." 
I assured her that this is NOT the forum in which we judge each other based on "rule following" principles of religion, right?!!  I aspire to do just as God did for David, "People look at outward appearance, but the Lord looks at the heart."  (1 Samuel 16:7)
I am overjoyed when I have friends who are willing to share anything about their Faith and their own Spiritual journey because we are all a work in progress and it makes God so happy when we offer up any amount of Faith that we have!  Whatever we give, He will make it grow (it IS the Law of the Harvest, afterall!).  
So it's my honor to present Kate's thoughtful answers to the questions below!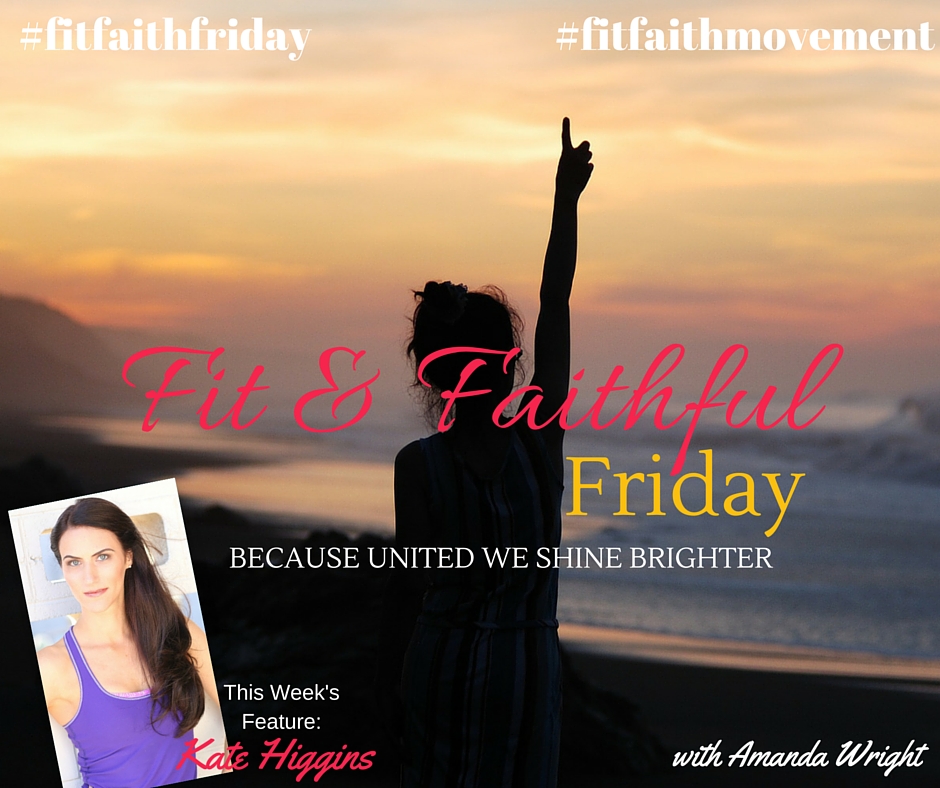 Me:

Tell us a little bit about what you do--when you started and why you started:
Kate: I am a fitness blogger, 

and I specialize in staying fit and healthy while traveling. My blog, fitGevity, started out as a resource to support my line of resistance bands I created in 2014. Since then it has evolved into personal blog dedicated mostly to my travels and how I maintain a healthy lifestyle while traveling
I made this shift with fitGevity for a number of reasons. First, how much fun is it to constantly be writing about resistance bands?? The answer - not too much! Second, a 20 pound weight gain while traveling around Thailand for four months made me realize that traveling and staying healthy isn't the easiest thing to do. I wanted to share my experiences, mistakes, and solutions with other travelers with the hopes that they will be able to avoid a substantial weight gain like mine. Lastly, after driving for Uber for a few months, and talking with literally a few hundred people who constantly travel, I began to notice that staying healthy on the road is hard for everyone! From there I decided that my mission is to help as many travelers as possible via coaching to stay fit and healthy while traveling.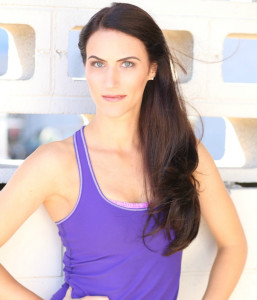 Me:

 How does your Faith impact your Fitness and your Fitness impact your Faith?
Kate:

 For me, my faith is pretty personal. I find that I don't often share my feelings or beliefs with others. So my health and fitness are intertwined with my faith. I'm always grateful for my ability to move, exercise, treat my body well, and help others through my blog. I also feel like being able to help others with their health and fitness is a great way to give back!
Me:

  What is the #1 struggle that you see women facing today and how do you think Faith and/or Fitness can help them? 
Kate:

 One main struggle I see with women today is losing their individual identities to their families. As women we are often times the caretakers of our families. In the end we give up our own desires, wants, likes, etc, for the good of the family. This level of sacrifice comes from a good place in our hearts, but in the long run can make us lose track of who we really are.
I think staying true to our beliefs as well as making time for our health helps to keep us mindful of who we really are. Faith and fitness give us time that's just ours. If we feel good physically, mentally, and emotionally then we are going to thrive as individuals, be more likely to stand up for what is most important to us, and will be less likely to lose our identities.
Me:

 What is the greatest lesson you have learned recently that is tied to your Fitness or your Faith?
Kate: The biggest lesson I have learned recently is that the truth will set you free. Holding onto anything can become toxic after a while. Lying, keeping secrets, and making up excuses is exhausting! It gives us anxiety, makes us dread seeing certain people, and the longer we hold onto it the more likely that the secret will come out at the wrong place and time.
While getting something off your chest might be tough, it's incredibly worthwhile in the long run. You will feel as if a weight has lifted, stress has been reduced, and mental space has been freed up. This can lead to a healthier lifestyle, decreased levels of anxiety and stress, weight loss, a higher level of happiness, and more productivity.
ME:

 What dreams do you have for the future? 
Kate: 

I have some big dreams for this year and the future! My goal is to continue to grow my blog. It may not sound like much, but by the end of the year if I have helped even 10 travelers stay healthy while on the road I will have accomplished my mission for the year

).
As time goes on I want to continue growing my brand and to reach more people. I'm not exactly sure how I will accomplish this just yet - which programs I will design, inspiration I'll gain along the way - but I trust that as long as I put forth 100% effort that I will be guided down the right path.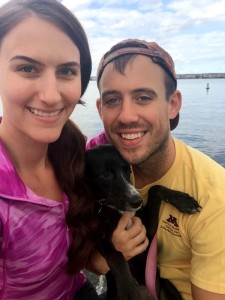 ME:

Do you have anything coming up that we can participate in? 
Kate: 

Yes! I have a free four day travel fitness coaching course coming out by the end of next week! I'm extremely excited about this program and have put lots of blood, sweat, and tears...well, you get the picture...into it. This program is a webinar style training delivered over four days, and covers everything from packing tips to exercise and nutrition. I'd love for anyone who travels frequently or is planning to go on a vacation in the near future to try it out!

🙂
You can find Kate and her Travel Tips on any of her social media pages here: