Fit Faith Friday with Laura McKenna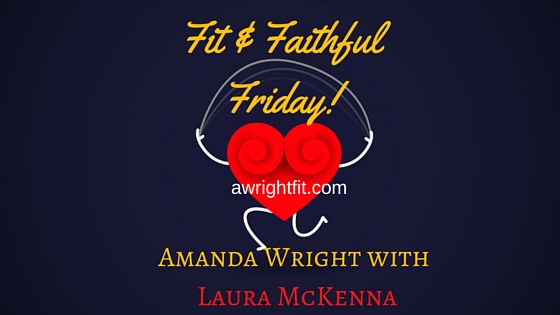 #FitFaithFriday: [Video Interview] Laura McKenna
God is so good.  This week I actually had planned another teaching and was preparing to do that video, but when I decided to take the opportunity to volunteer with a new church I've been enjoying here in the Silicon Valley (C3 Church), I met this gorgeous and AMAZING mom, Laura McKenna.   What can I say, God always seems to just KNOW. 
Laura is IMMEDIATELY someone that shines her light upon you and you feel the warmth of her love and energy.  She and I met while washing some walls of this house for Habitat for Humanity and 30 seconds in we both discovered that we both were health coaches that now love CrossFit!  
Getting to hear her background of her Army upbringing, education and employment as West Point is all astonishing enough...but then to hear her heart on why she now feels called to help others with their Health & Wellness is simply beautiful.  
I'm really excited that I was able to do this quick interview with her (we kinda took a break from our volunteering!) and the fact that it was in person for once, which means I might actually get to hang out with this girl again, just gives me such joy.  
I hope you enjoy her interview!  She's simply AWESOME! 
P.S. she was a little sad she didn't have makeup and looked "nice"...but all I can stare at is her ripped arms and beautiful smile?!  How about you?! 😉
Don't Have Time To Watch The Video?
Here are the Highlights 😉
Introduction to Laura McKenna
LM: So i'm an Army brat, who then went to West Point, graduated, commissioned and then was a military police officer. Then [I] branch transferred to aviation, flew helicopters for a bit. Then just some blessings and blessings and the Army sent me to grad school. [I] got my master's degree in Physical Education, Kinesiology, Performance Nutrition, Biomechanics all that cool stuff. Teaching and coaching, I got to teach at the Military Academy at West Point for four years. Then when I got out of the Army, just discerning my calling. Asking God how I can be of the most use? How can He put me to use for His mission, is how I ended up as a health coach. I really want to help people be fit and well. Because the more full you are as a person the fitter you are, the more you have to give others. I really want to help people get there in their own lives.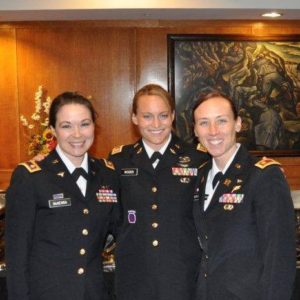 How Does Faith Impact Your Fitness & Vice Versa?
LM: Fitness has always been an aspect of my life (2:15) Both are important foundations for your life. But the way that they impact each other is, my faith helps me to have that control and discipline. (2:35) My fitness has impacted my faith because it empowers me and gives me a greater capability to serve others. Service requires stamina, it requires the physical ability and the mental ability and you get all of those benefits from being physically fit.
"Strength is for Service not for Status" Romans 15:1
On the #1 Struggle She See's Women Face:
LM: The biggest thing that I see with women is that they don't think that they deserve it and that stems from 1.) The belief that "I am not enough" which is FALSE. And 2.) the belief that it is selfish… I struggled with this too.
(4:24) [My friend], Molly Wright, shared this with me years ago and I have just so taken it to heart.
In an airplane, if the cabin loses pressure, why do you apply your own oxygen mask first? Well because if you pass out you cannot help anybody else. You're not in a position to help others so it has really helped me shift my focus to if I am able, if i'm taking care of myself first, from that abundance that I feel, from that health, I'm going to help others… It's actually the foundation for selflessness… You are enough, you are beautifully and wonderfully made.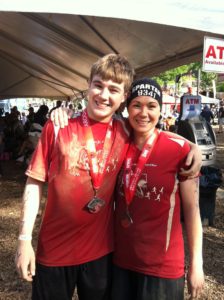 Fruits of the Spirit:  On How She Finds JOY In Her Health:
(6:26) Two things there, one is the feeling of accomplishment that you have when you complete a tough workout.
I had a PR during my deadlift yesterday and i'm stoked. That's JOY… it's an accomplishment, and I'm proud of and excited about it. The other part is tapping into a community, I'm a Crossfit athlete, I love the community of Crossfit. Getting out of the Army I really miss the shared suffering of working out this other people… everyone is just encouraging each other, supporting each other, and building each other up.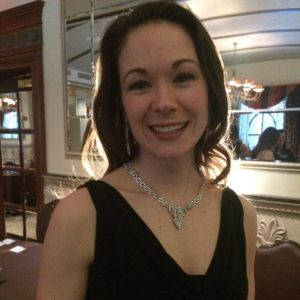 Find Laura on Social Media:
https://www.facebook.com/laura.k.mckenna

Coming Soon!
 The DIY Guide to
Nutrient Based Eating for Fat Loss! 
In just a few short weeks, you can get your very own guide to WHAT the Nutrient Based Diet is, HOW you can start including this lifestyle approach to eating, HOW you can shop and prep the food no matter what your schedule, AND the 4 Simple Steps that you can adjust to it to make sure it BOOSTS your Metabolism and allows you to see FAT LOSS!  
I have for over 2 years including this system into my own life as well as through my personalized coaching and membership site to the her Health Lounge, but I am now making this Nutrition component available for you to guide yourself!   
To be the first on the list, feel free to sign up HERE and I'll send you a FREE infographic on HOW to eat Nutrient Based!