My Interview with Patricia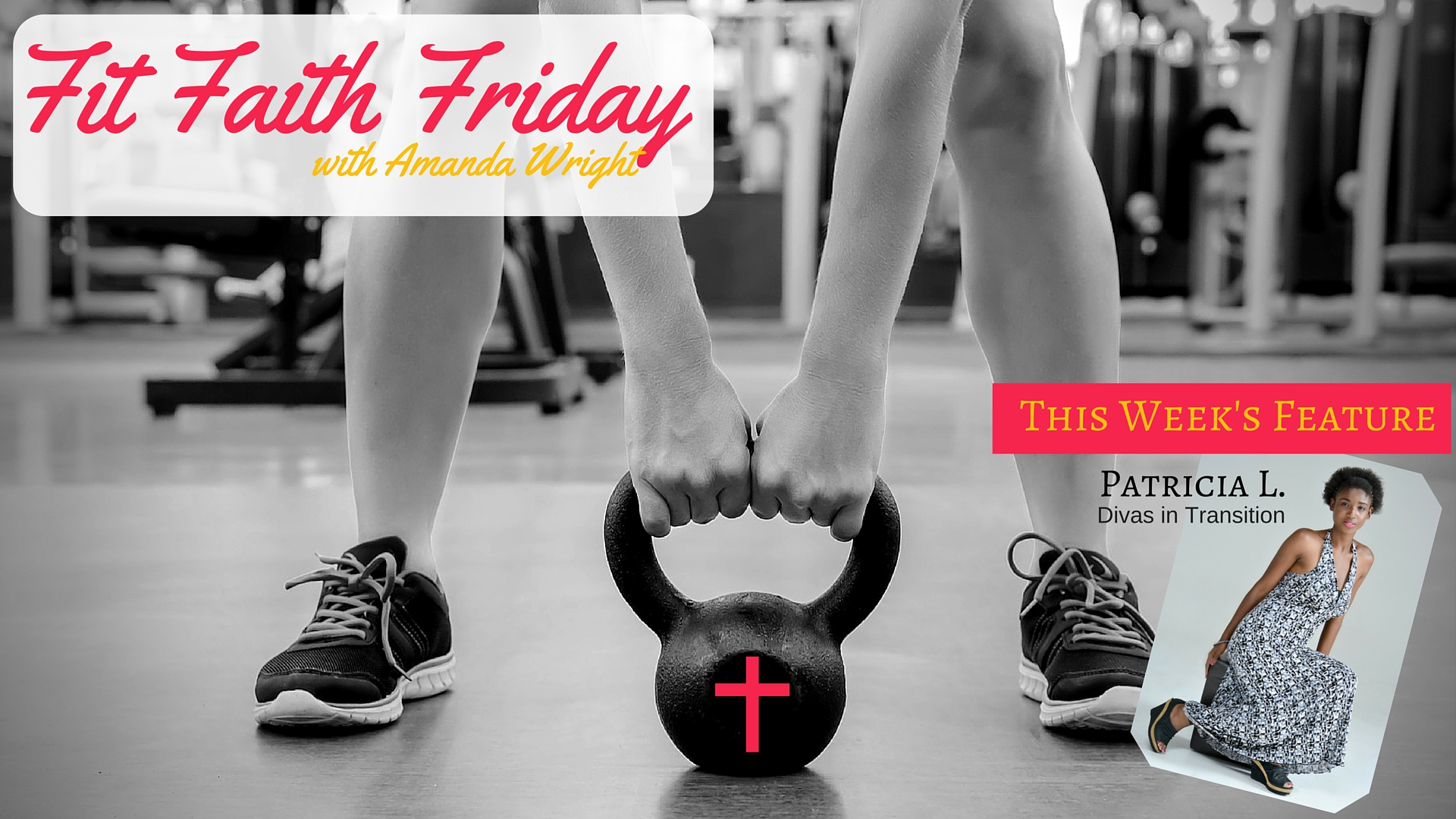 Me: Tell us a little bit more about what you do and how

you

came to start it?

 
Patricia: I am a health and transformation consultant. I help women become the "Diva" they were meant to be by providing them with the tools and resources they need to transform their mind, body, and spirit.
 
Divas In Transition came from the belief that every woman is a diva. A diva is defined as a woman who knows what she wants and makes changes to accomplish her goals. We are "divas" who are pursuit of making changes to better ourselves – whether these changes involve our career, education or health etc
Me: How do you think your Fitness impacts your Faith and your Faith impacts your Fitness?
Patricia:
I believe fitness impacts my faith because it pushes me to keep going. There were times where I participated in fitness challenges and thought I wouldn't make it. These fitness challenges gave me the courage to keep going and have faith that I will complete what I started. 
In the same sense, I believe my faith also impacts my fitness. Faith is what drives me to challenge myself physically and mentally.  "Faith without works is dead ". We have to take steps to reap the fruit of our labor.
Me:  What is the number one thing that you see women struggling with today?  How do you think Health/Fitness &/or Faith can help her in that struggle?
Patricia: I see so many women struggle with their mindset. They believe they can't reach their goals because they failed more than once or they quit right before their breakthrough. They have a mindset of " I can't " instead of "How can I?"
Me: What is the biggest lesson you've learned recently?
Patricia:
The biggest lesson I learned recently is not to quit. God isn't blind to our hard work and effort. In due time, we will be rewarded if we don't give up. When we are close to the finish line, the pressure to quit becomes intense. However, remember the finish line is right around the corner.
Me: I am doing a series on "Fruitful Health" where we are talking about how to grow the fruits of the Spirit in your health.  We are talking PEACE.  How do you find PEACE with your body and taking care of your health?   
Patricia: Yes, I have made peace with my body. I have one body, and my goal is to care for it the best way I can. I don't compare myself to anyone because I was designed uniquely. My body was created for me. I see too many women comparing themselves to other women. Remember comparison is the thief of joy.
ME: Is there anything you have coming up that we can join you in?  
Patricia:
Certainly! I created the Diva's Guide to Getting Fit Kit – a must have kit for divas who are looking to transform their mind and body  
 It consists of 1) Diva's Guide to Getting Fit & Healthy E-book 2) Diva's Food Journal and 3) Diva's Guide to Getting Fit & Healthy Workbook.  You can download that HERE.
Grab Your Spot!
FREE COURSE
A. Wright Fit RESET! 
STARTS AUGUST 15!  
You'll get a FREE 4-week video course on how to begin the process of True Health transformation!  This is a course for those who are tired of feeling bad about their body and ready for a RESET of your Mind, Body and Spirit.  To join, click HERE! 
Week #1:  Setting Health Goals by Faith
Week #2:  Eating Nutrient Based for Fat Loss
Week #3:  Finding Your Inner Strength
Week #4: Renewing Your Mind & The Pace of Wisdom